Welcome to Oliveland!
Introduction
I started my Animal Crossing journey a little later than everyone else. I knew the game was going to be a big deal even before it released. The internet was so excited, and in the US, we were entering what we thought was going to be only two weeks of lockdown while this COVID thing figured itself out. People were tweeting at Nintendo, asking them to release the game a few days early in the hopes they could still get some play in before they had to go back to work. As you know, that didn't happen for quite a while, so AC was bought at alarming rates. Stores were out of stock and everyone and their grandma were scrambling to get a copy. Luckily (or not), I was not yet one of them. I had played Pocket Camp previously, but I wasn't really interested in a full AC game. I thought it was all going to be fetch quests like Pocket Camp was and I didn't think a game like could keep my attention for long.
And then I lost my job.
Again, I didn't buy the game immediately. I spent a couple months riddled with anxiety about finding work from March to May 2020. Luckily (really this time), I was able to find something and start at the beginning of June. Due to the nature of the real world, I had to wait a couple weeks until my background check cleared, et al., so I thought fuck it and bought a copy. Even though it was May, there were still no physical copies to be found, so I bought it digitally. And of course, I was hooked.
Oliveland
I had two weeks to kill before my background check cleared and I could start working, and I spent it doing the two weeks worth of quests from Tom Nook that is the "storyline" of New Horizons. I cast off my former life and moved to a remote island with a bunch of animals I didn't even know. I named the place Oliveland, after my dog, Olive. The flag is actually a painting I did of her. I scanned it in using the QR code image creator.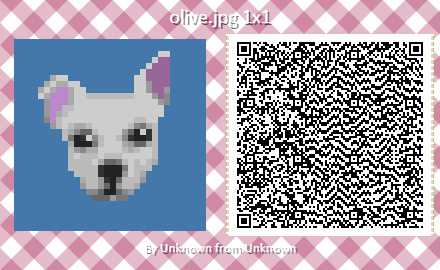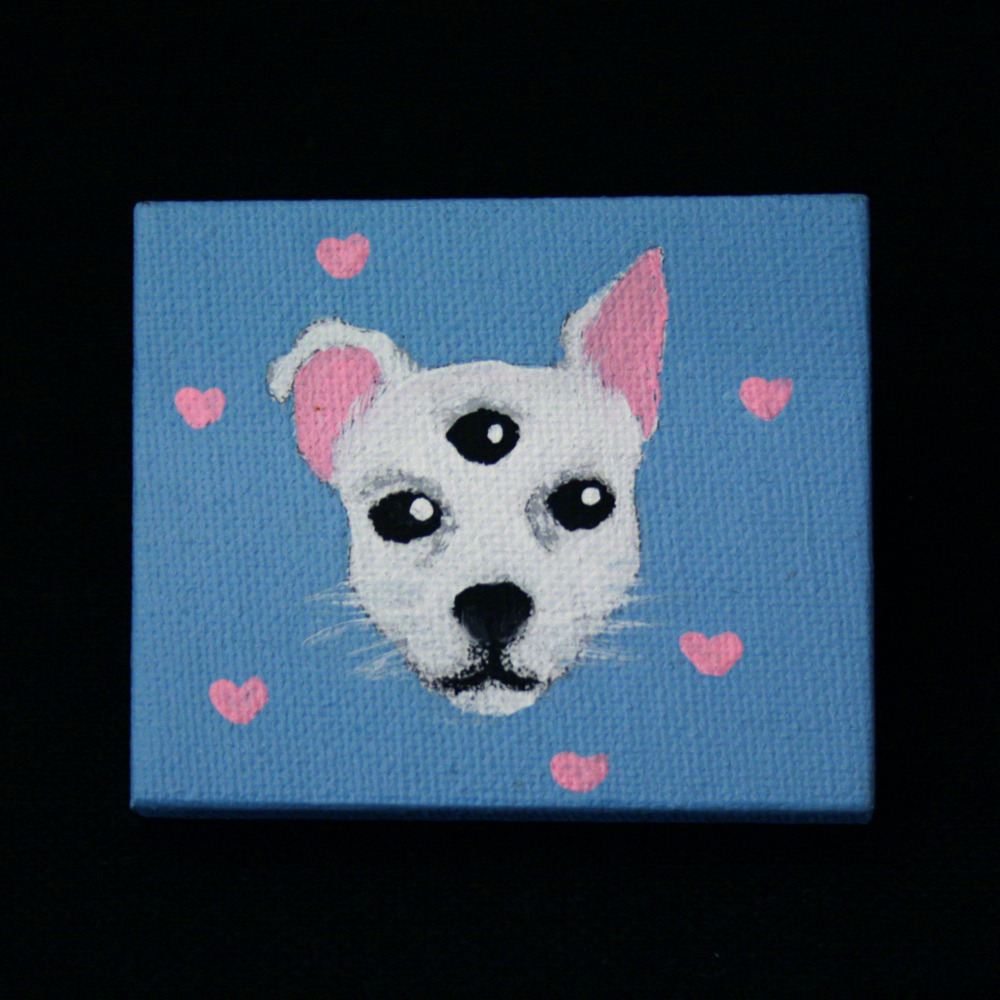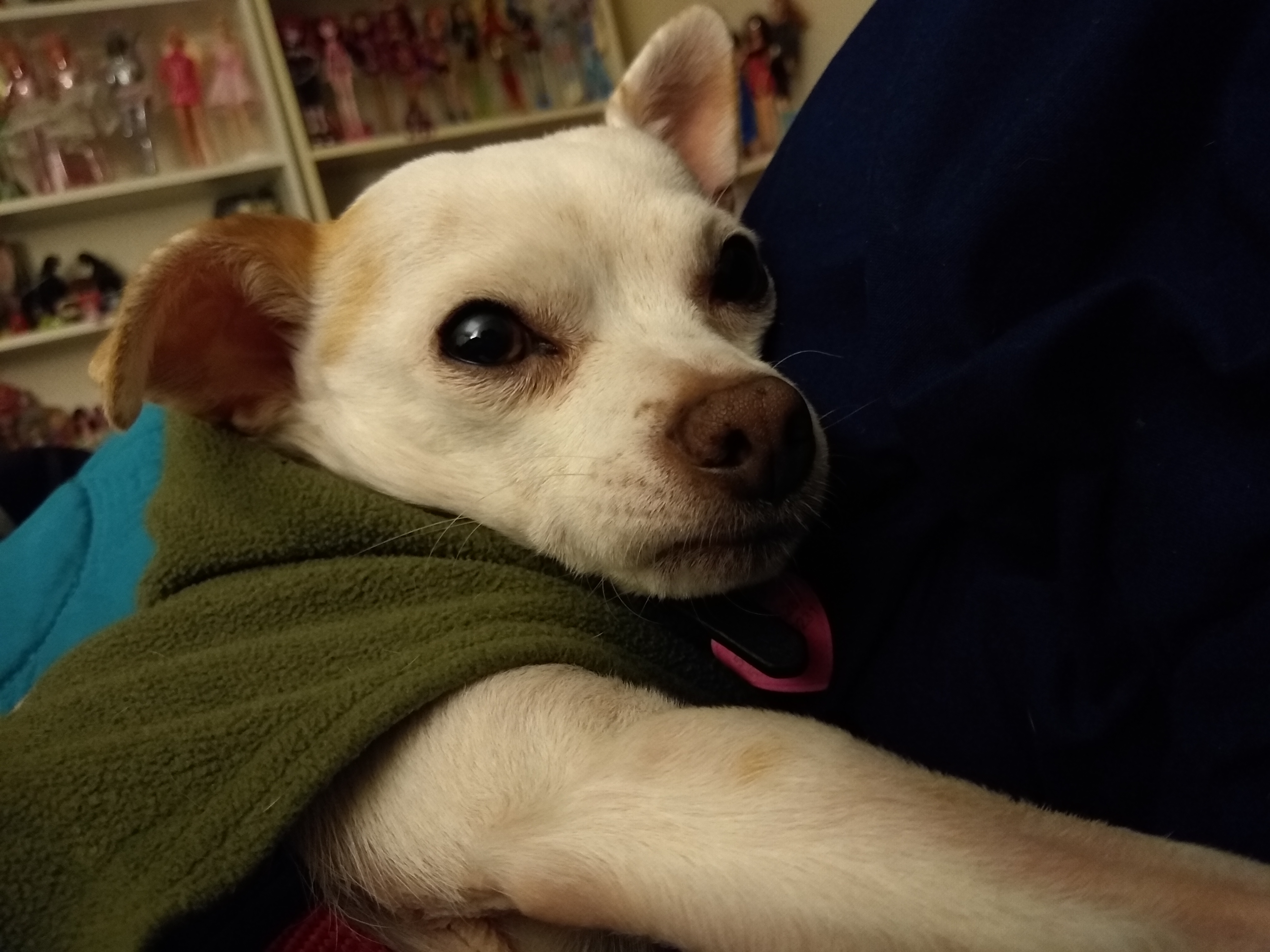 The QR code, the painting, the legend. (Click the QR code for full size!)
Playing quickly became addicting. I loved watching new animals move in, or meeting them on random islands, or popping over to friends' islands to pick them up while they were in boxes. I also loved building and upgrading my house and collecting things to put it in. My house changed a lot over the years, but making a room look exactly as I hoped always filled me with pride. Below are a few examples of how my house has grown and changed over the years. These aren't all of the rooms and changes I've made, though, and I will definitely add more soon. (Right click + open in new tab to see them in full size.)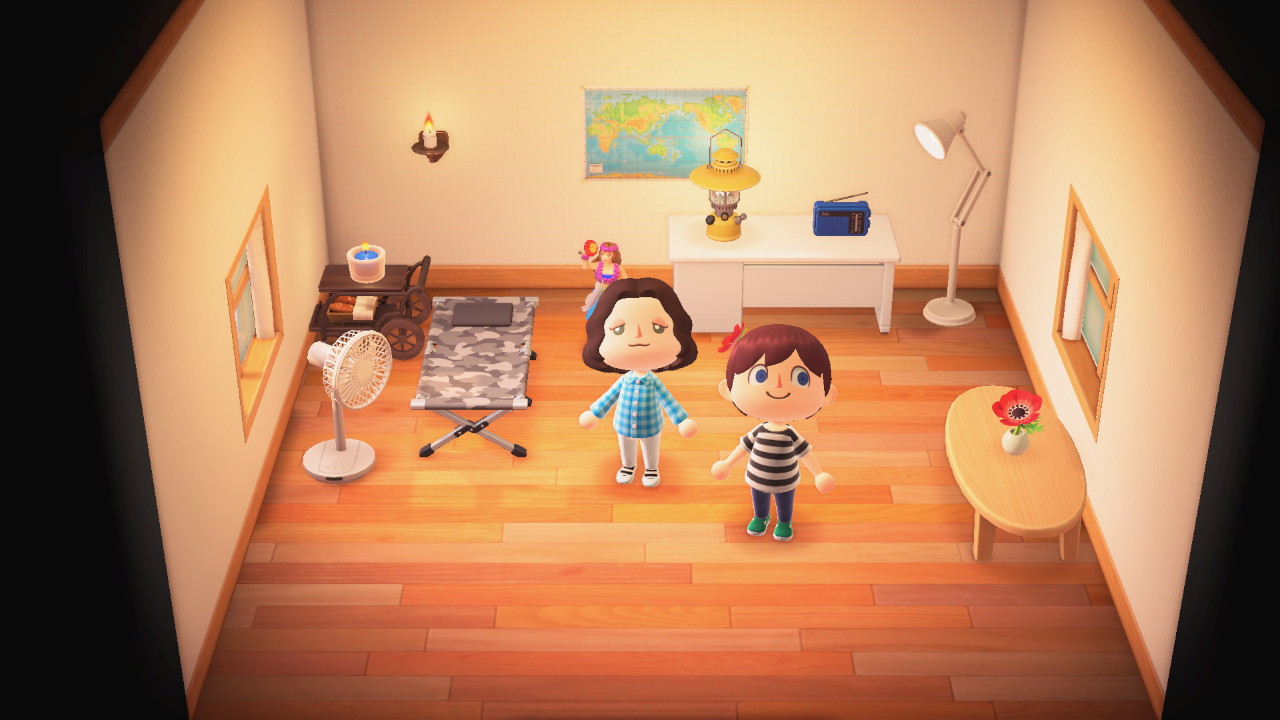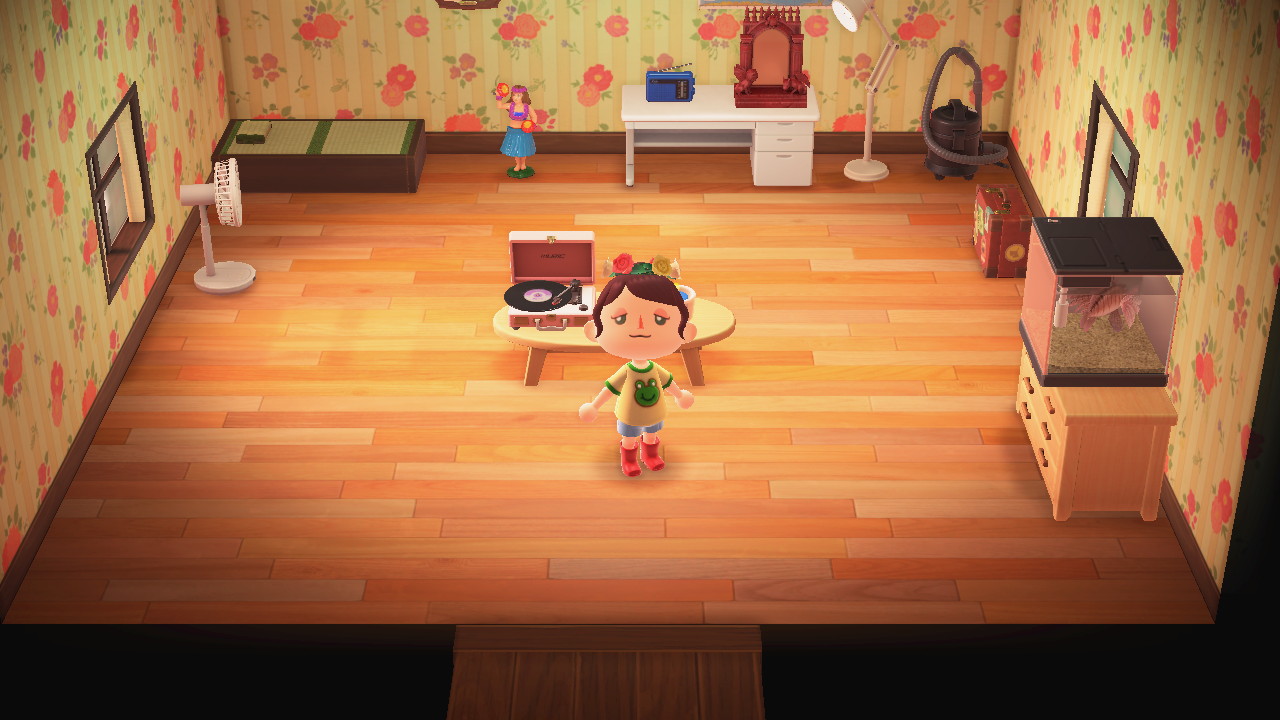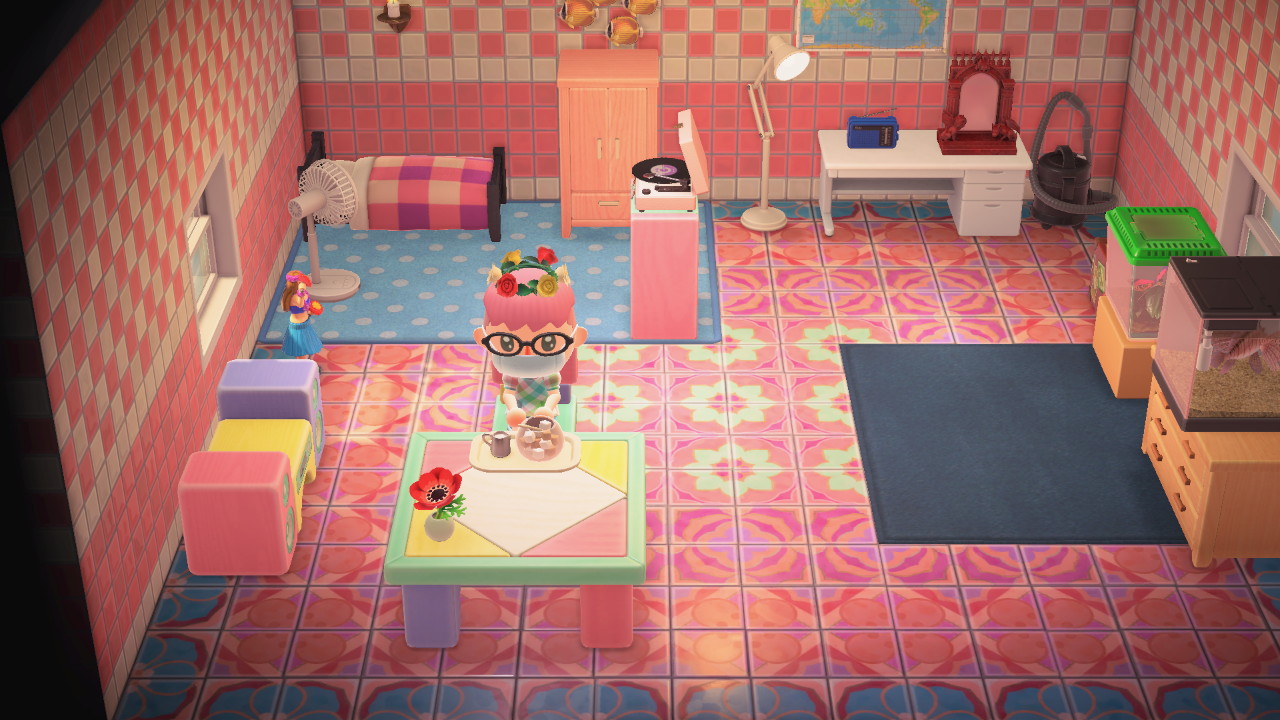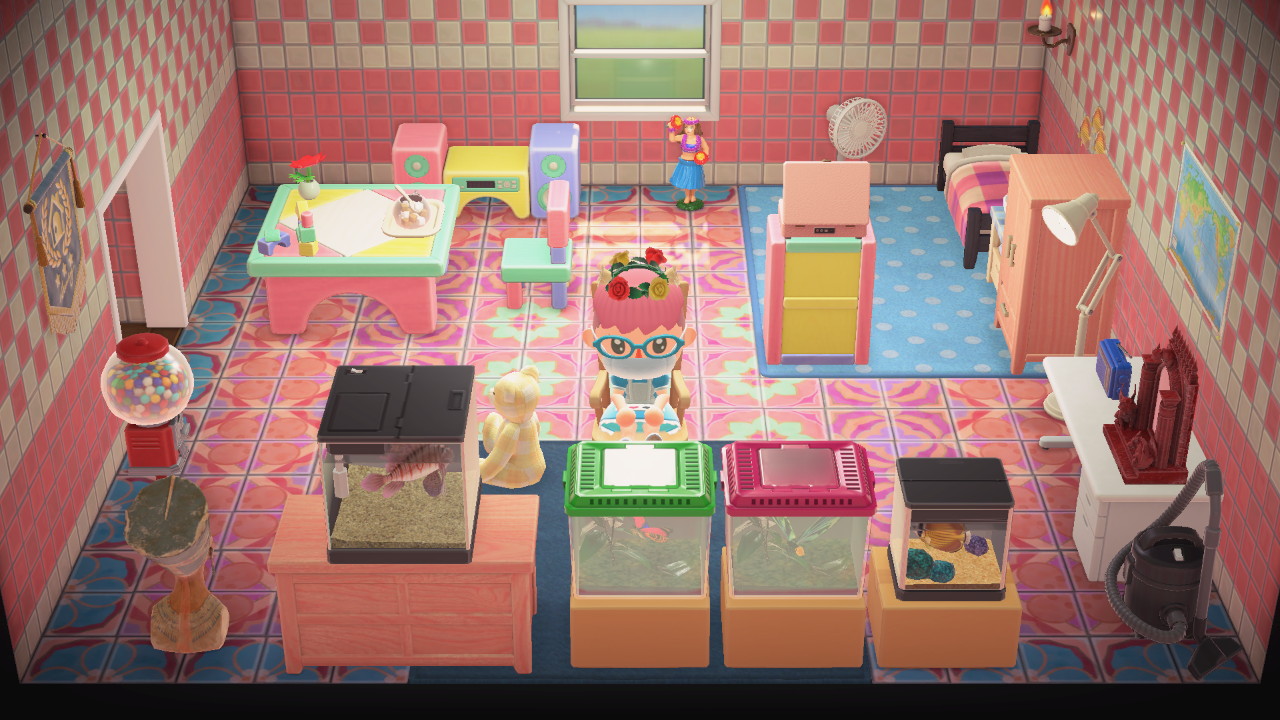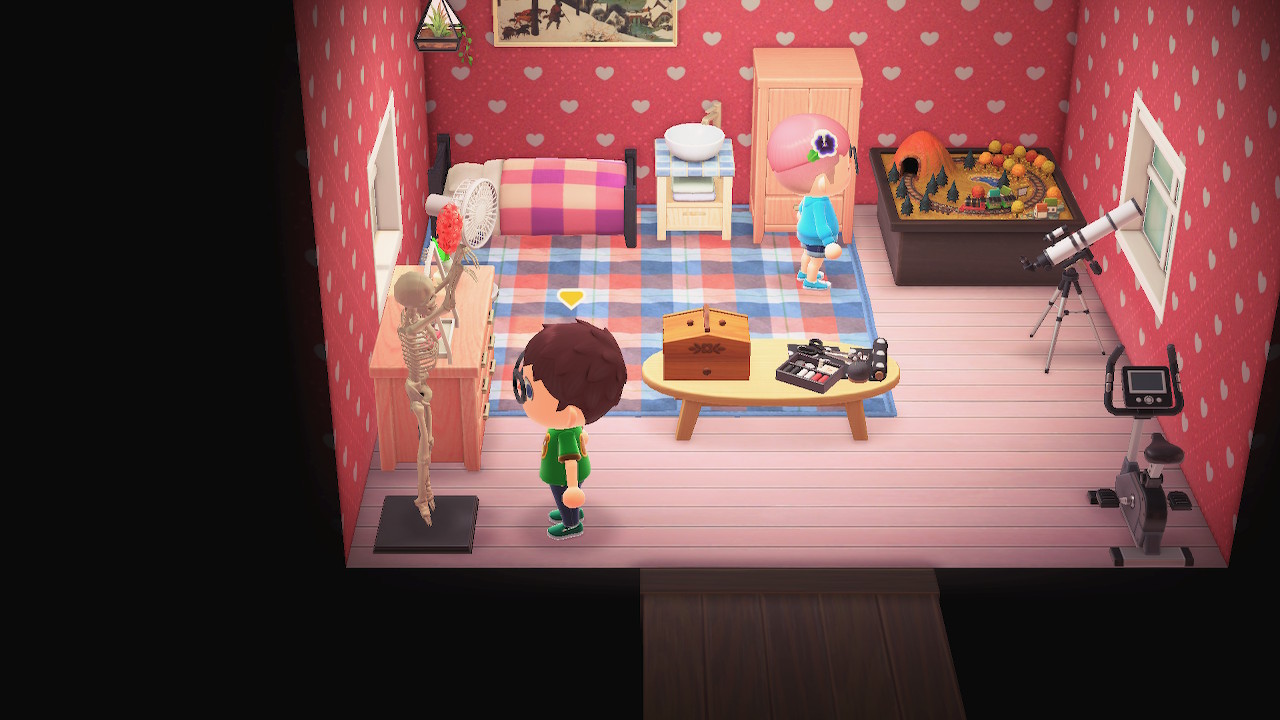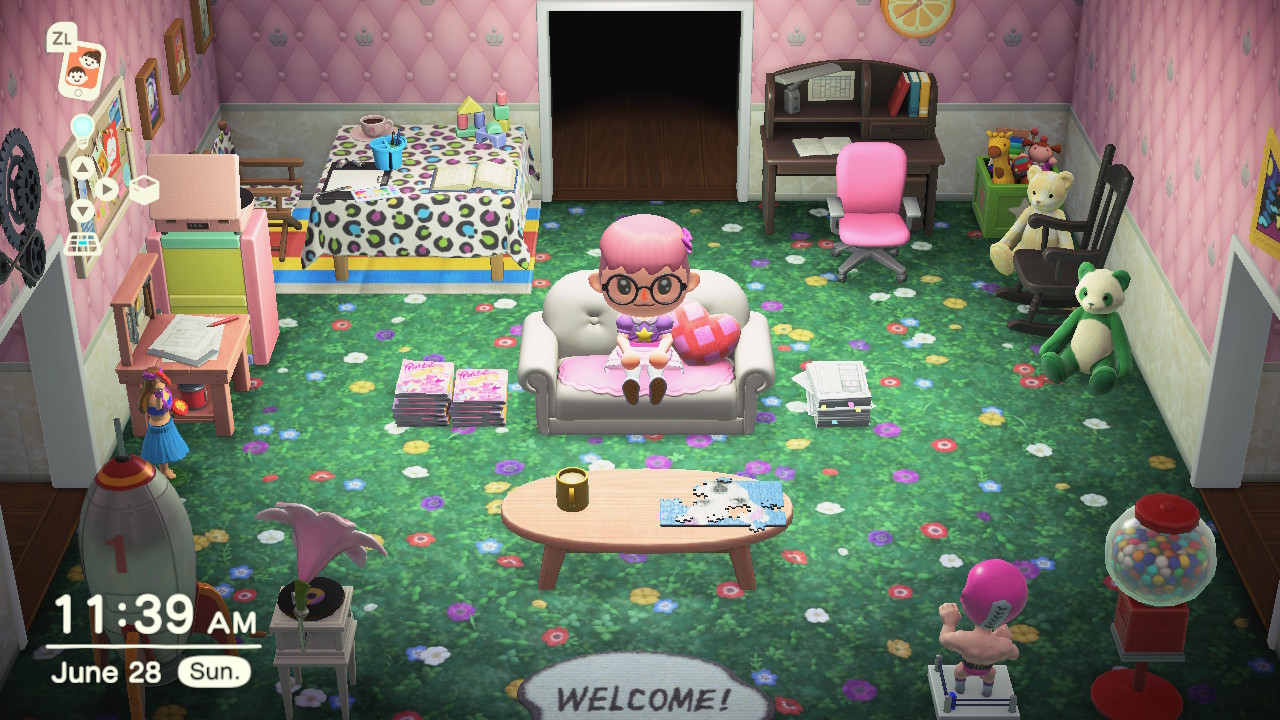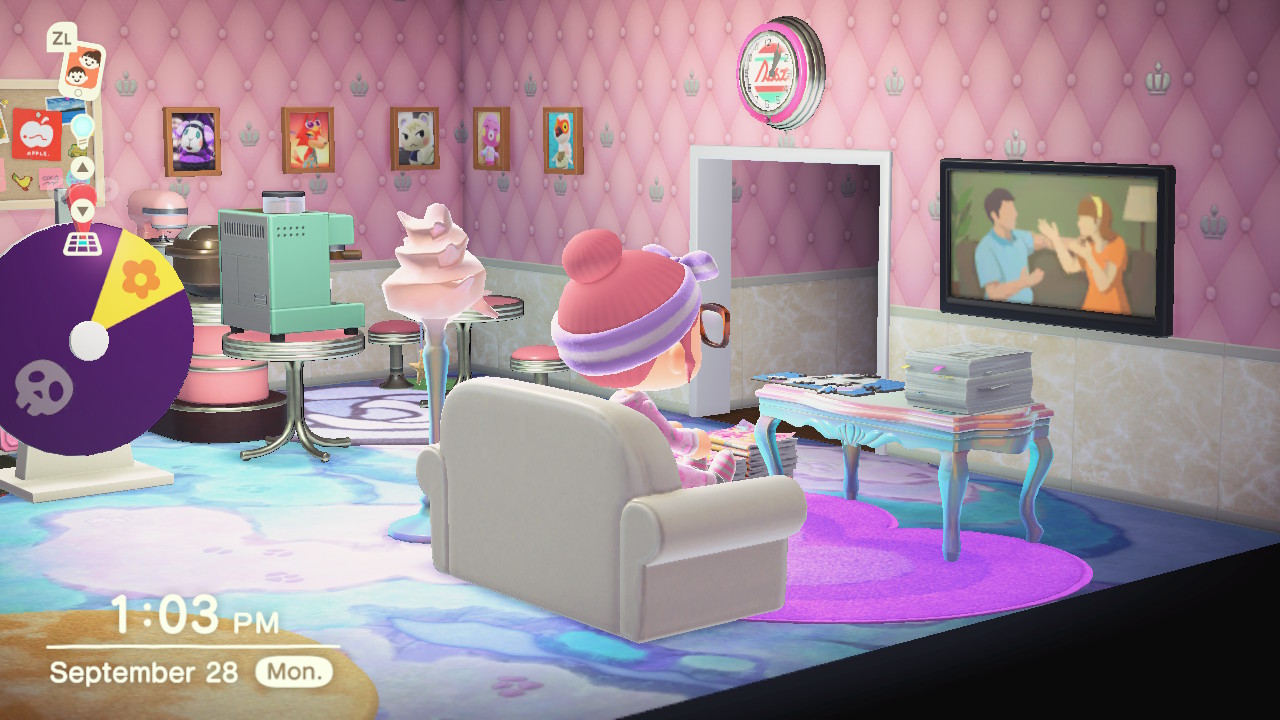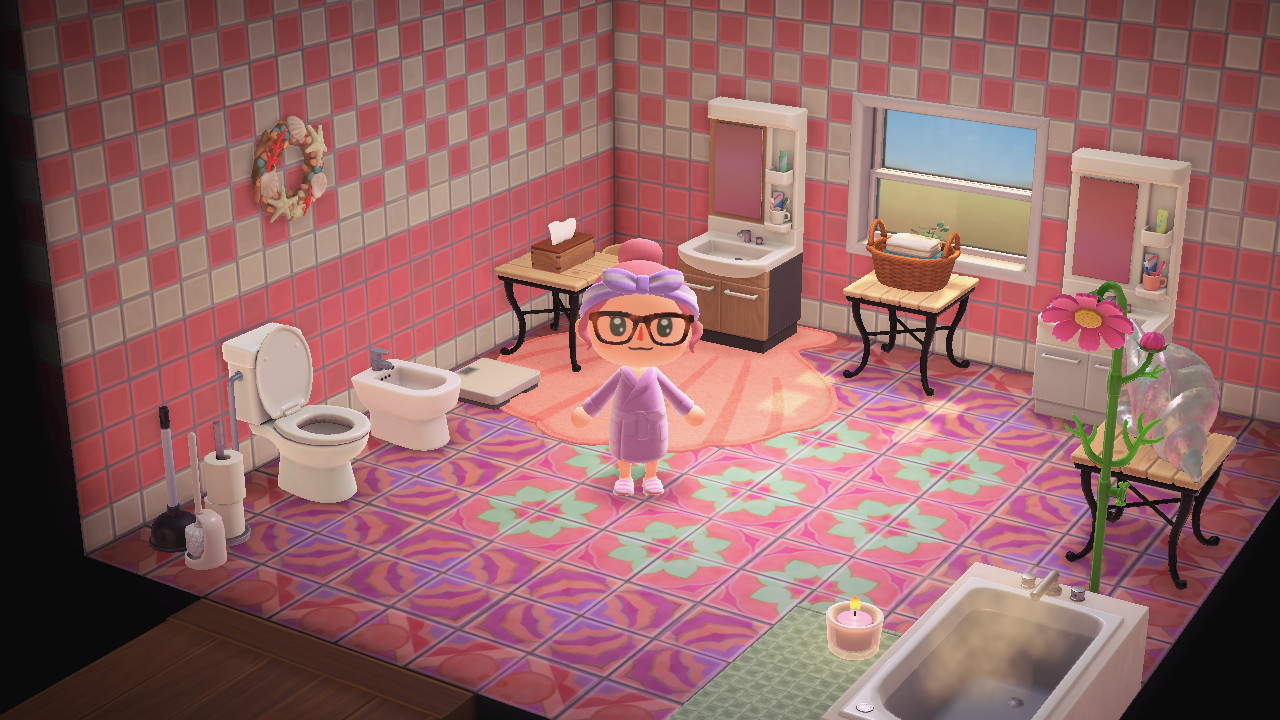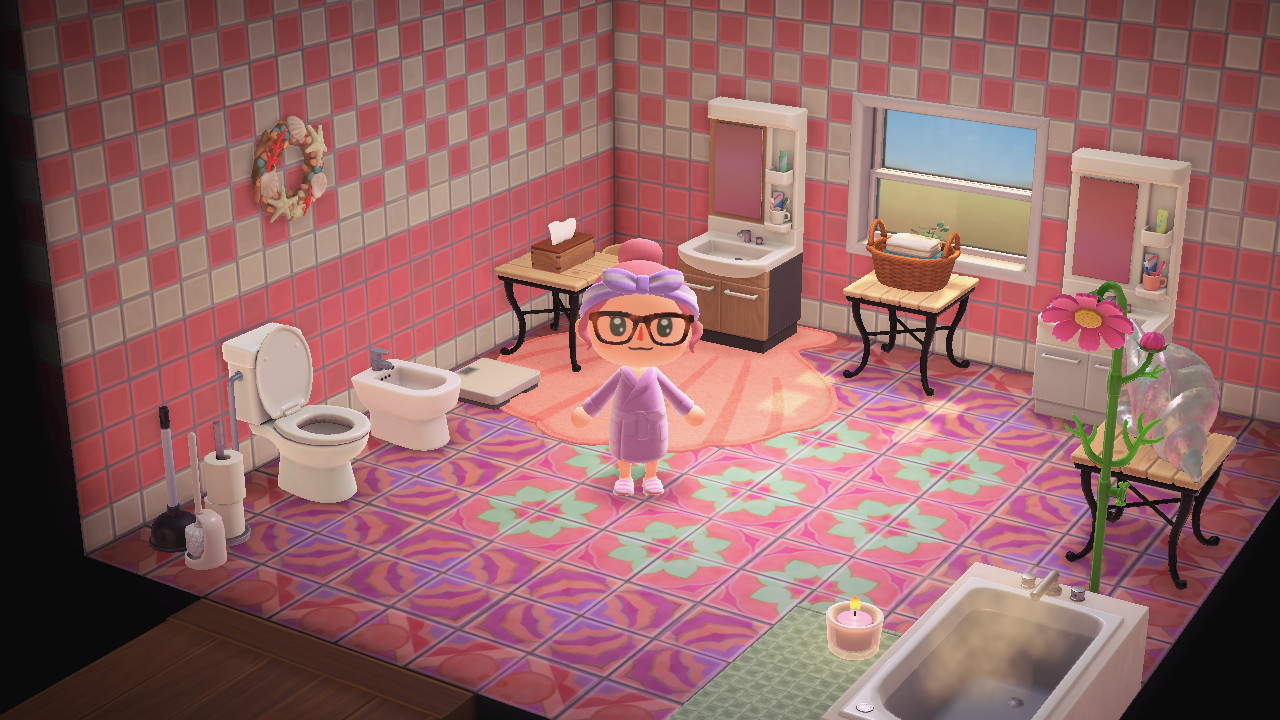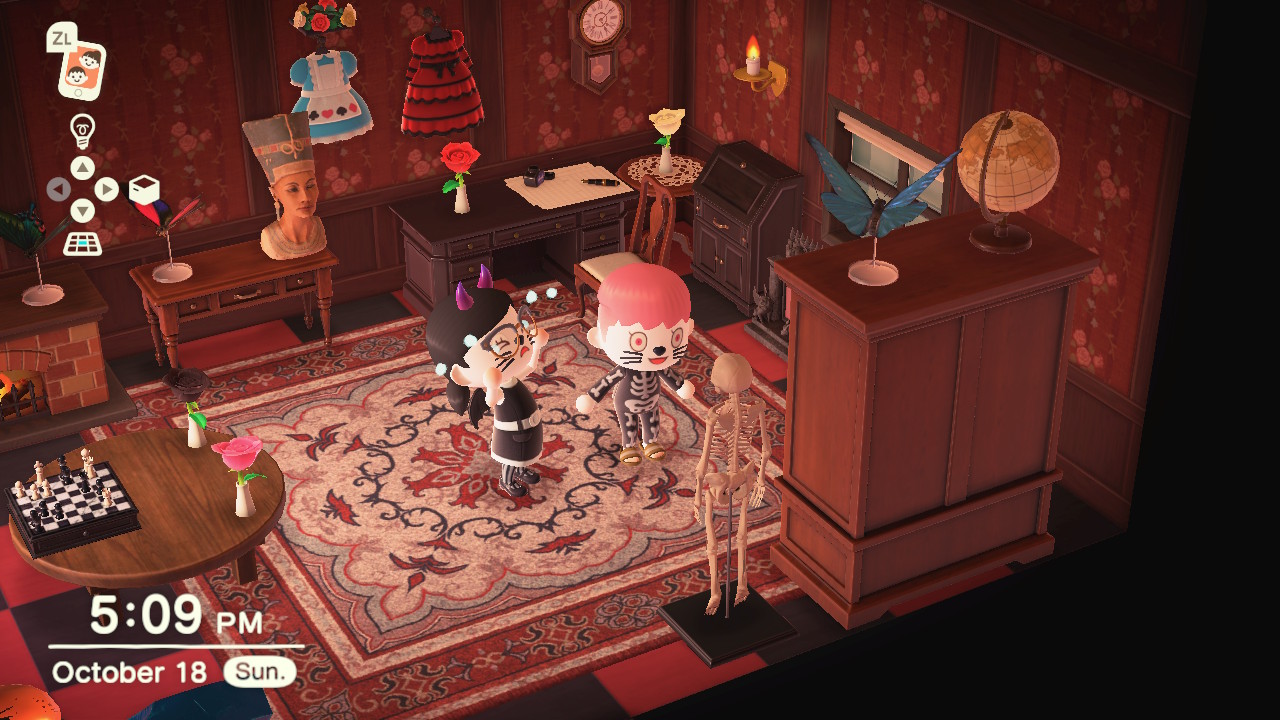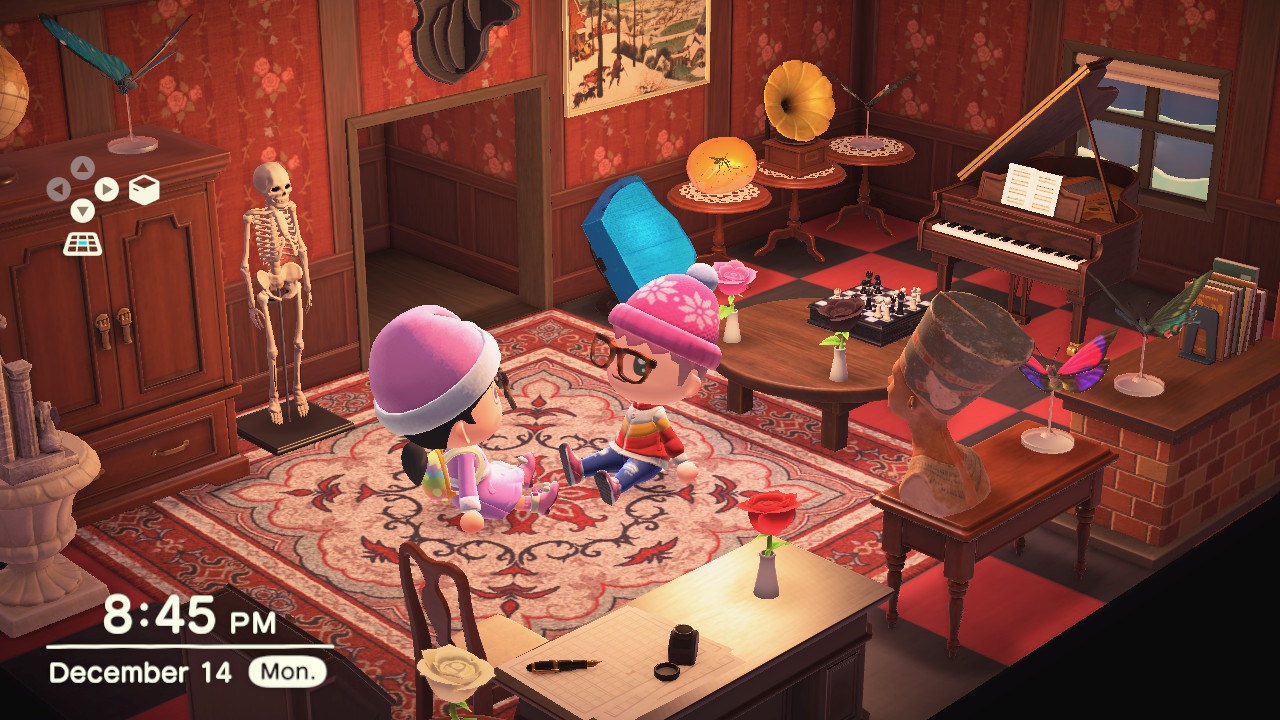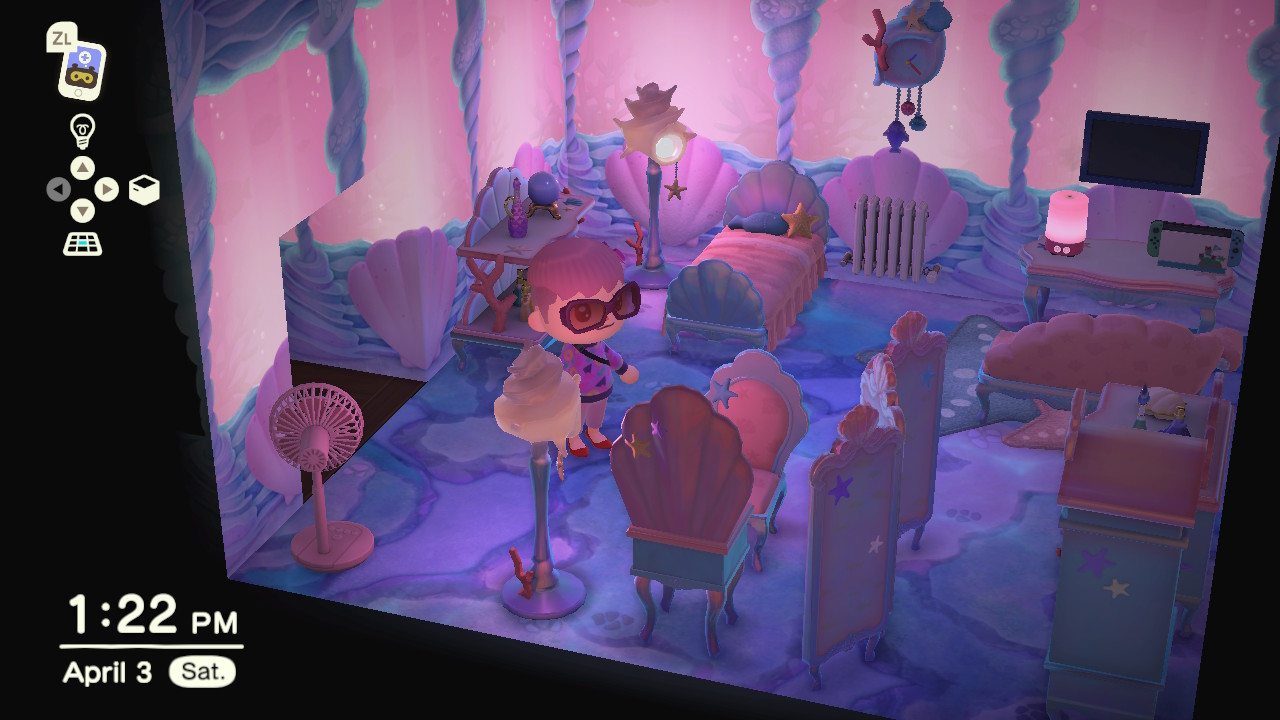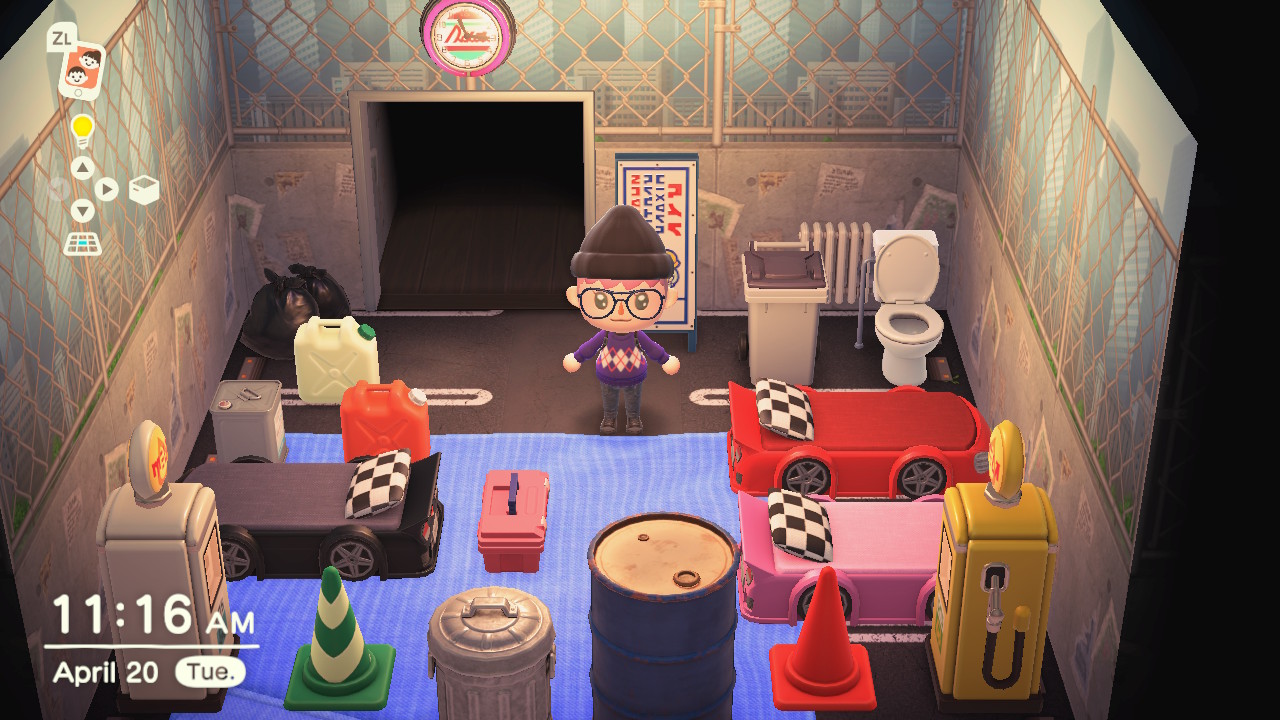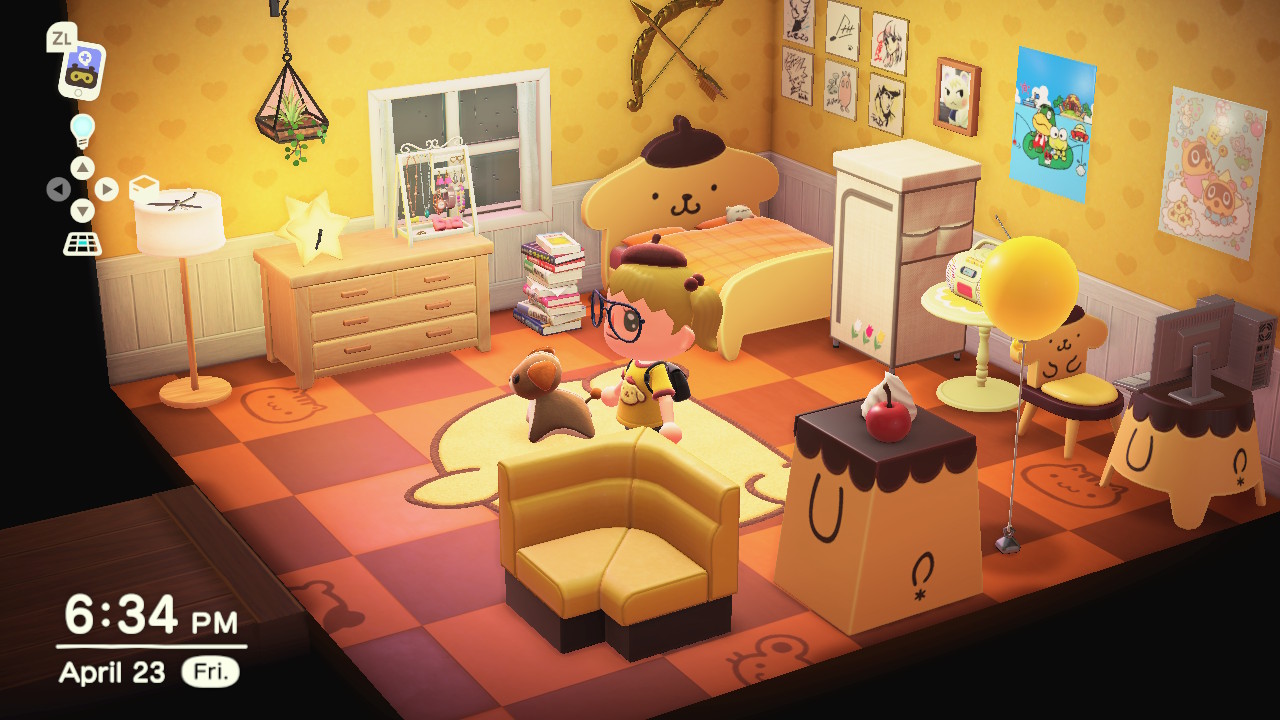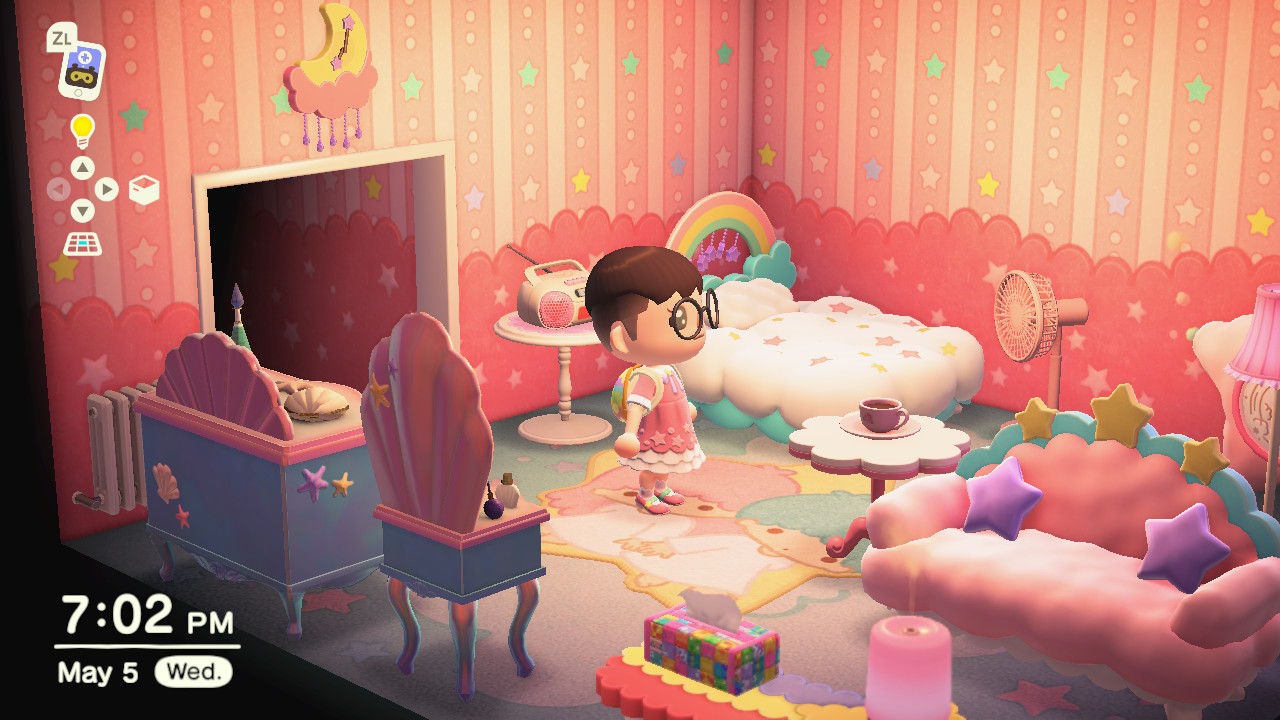 And a couple of my husband's house that I created after he got bored and stopped playing lmao.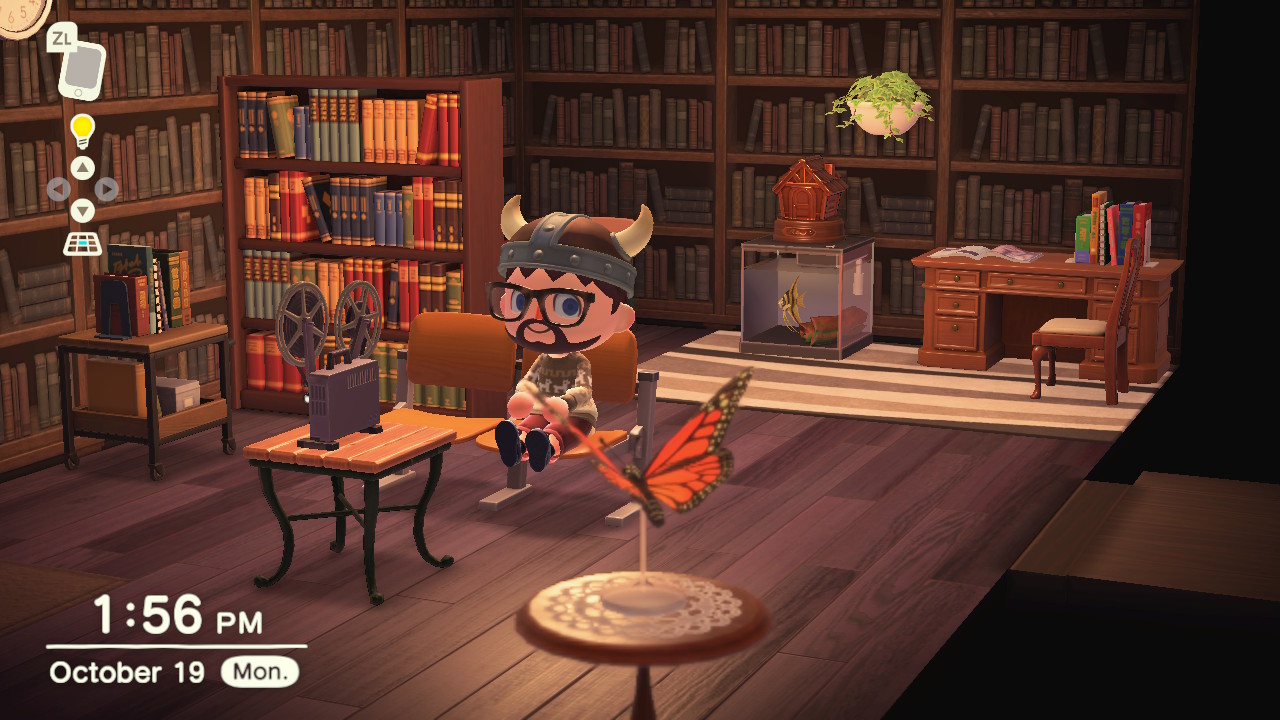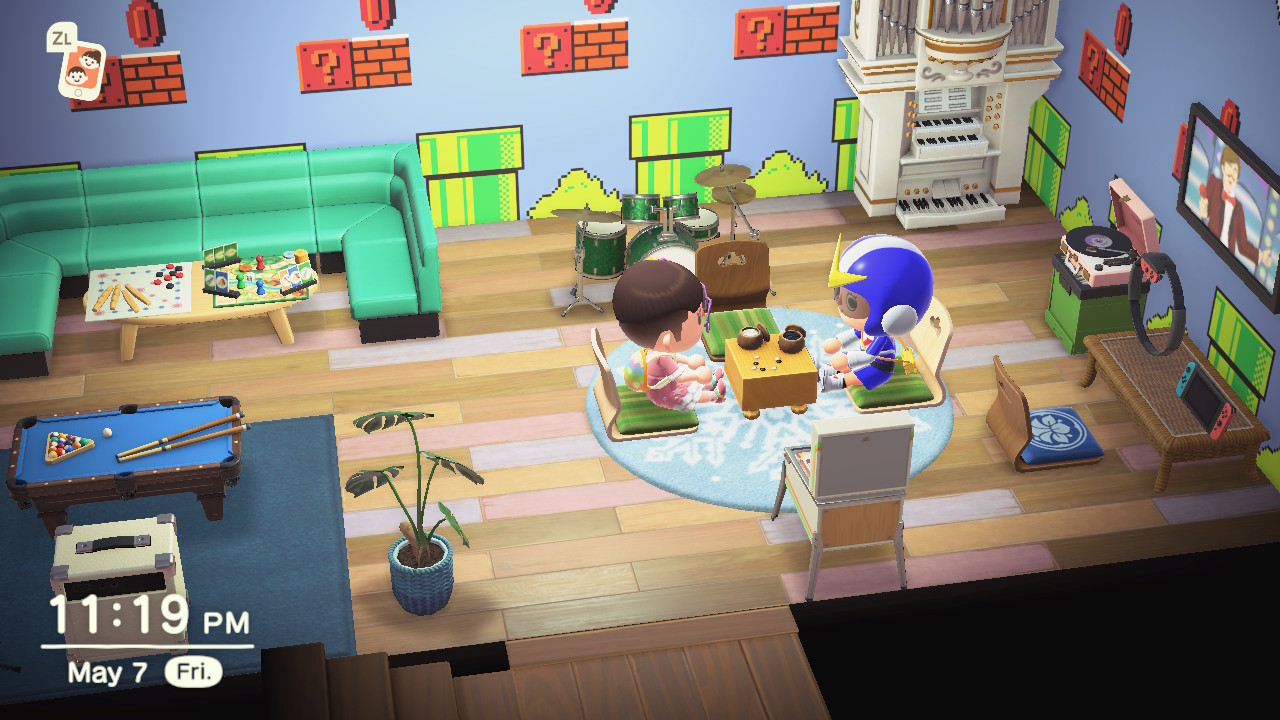 Of course, the biggest project was the island itself. It has also gone through many changes over the years. Enjoy the rudimentary timeline below. The last map is from 2021, and though it hasn't change much, I still plan to get an updated version captured soon.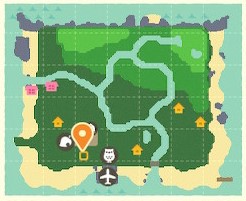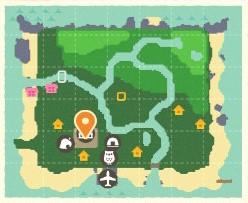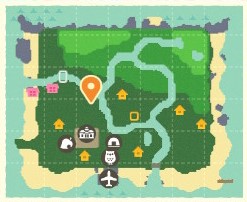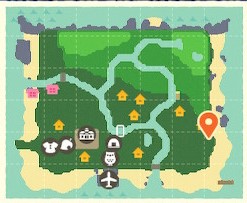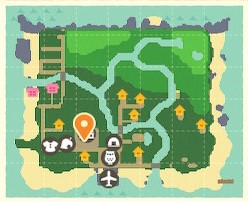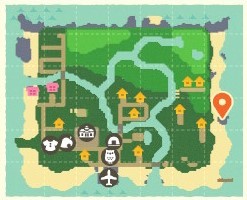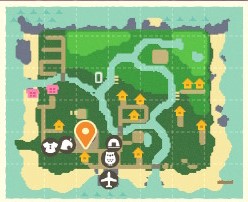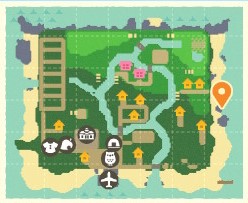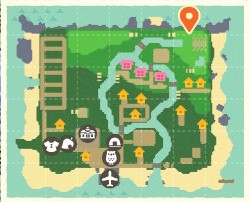 Here are some of my favorite parts of the island. The images are in chronological order. Some of them are gone, like the Godzilla garden/Giant Robot park, the magic stage, and the gym corner, but many remain, like the flower field, the chess board, and the arcade. Some were temporary, like the Halloween and Christmas spreads. I like to change things up when I'm inspired to do so. I have many more areas that I haven't taken screen captures of, but I plan to soon. (Right click + open in new tab to see them in full size.)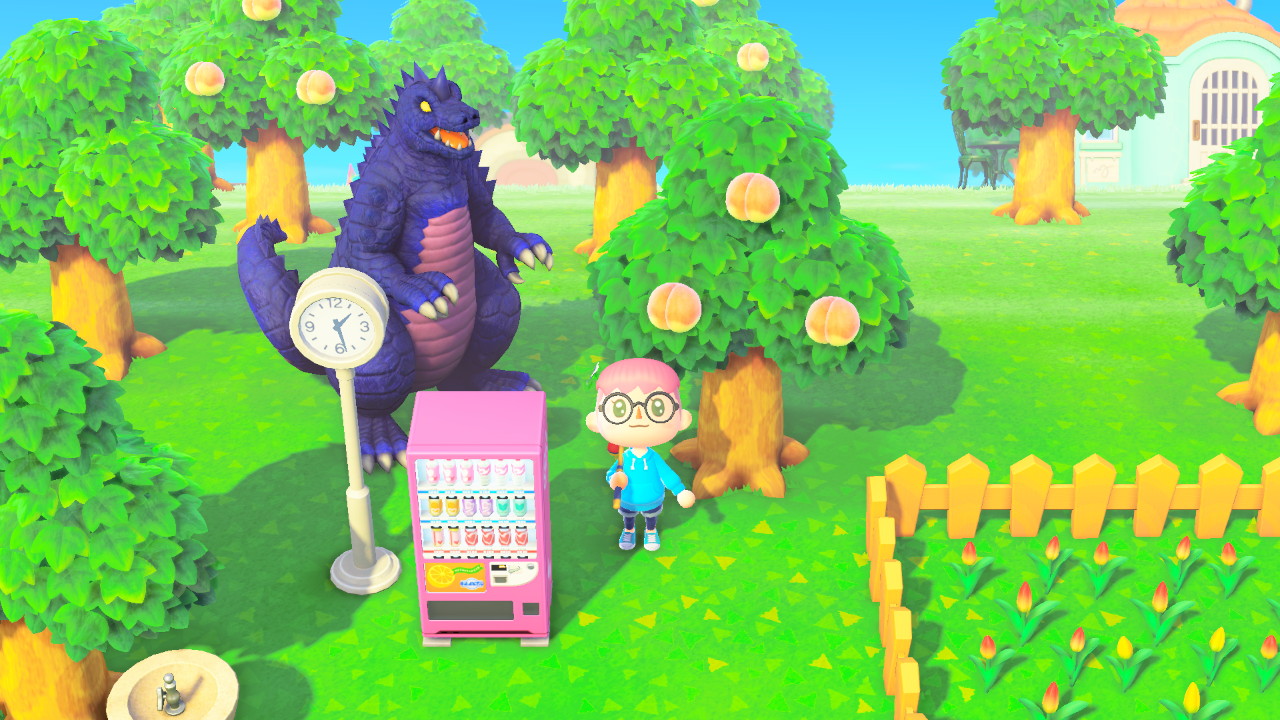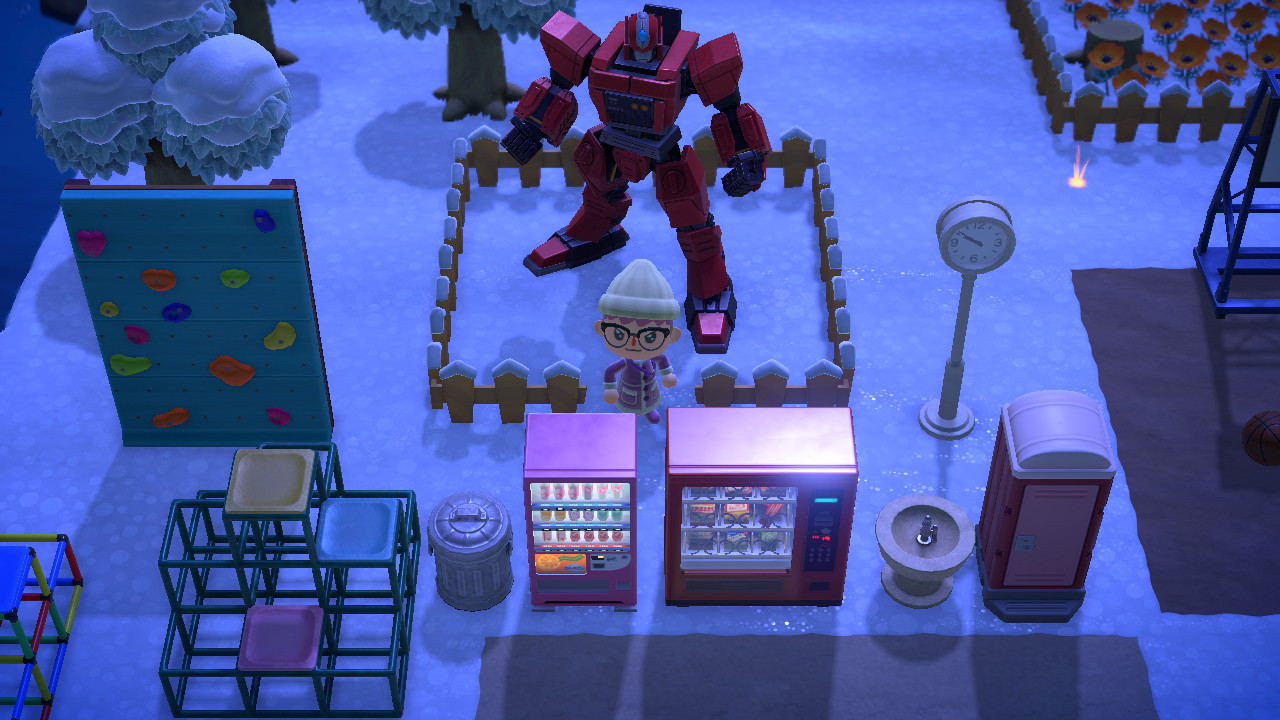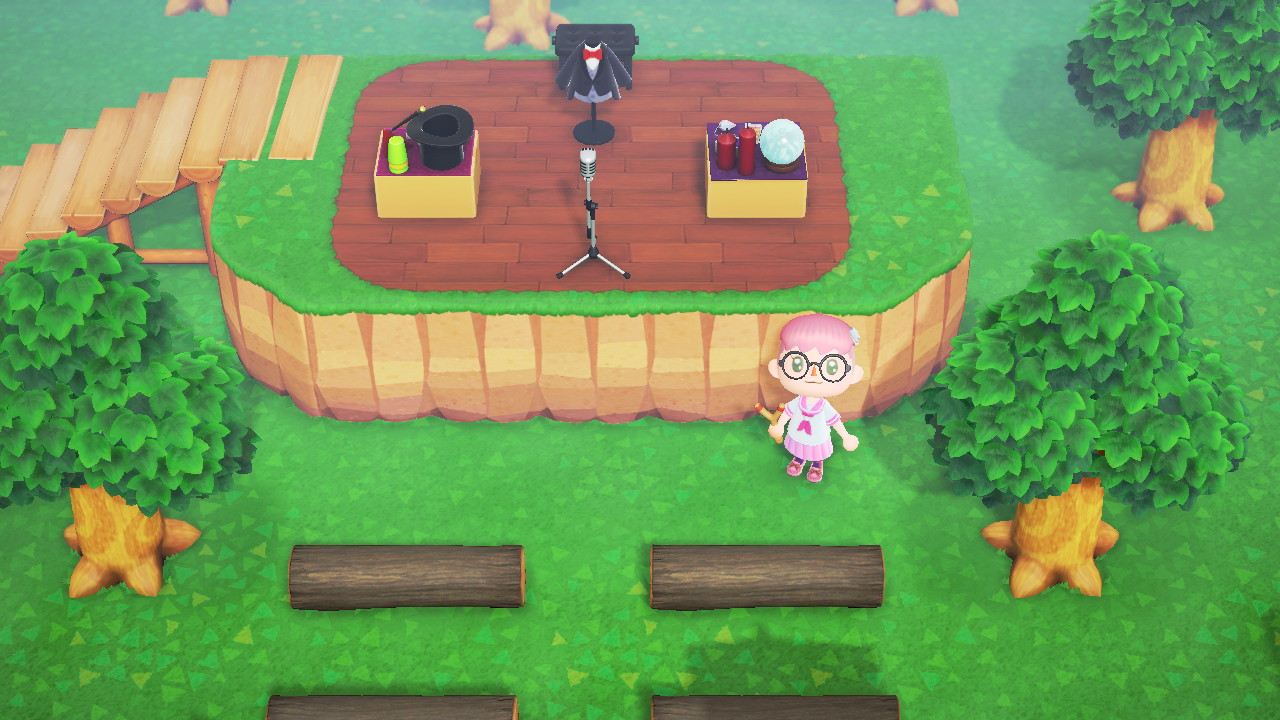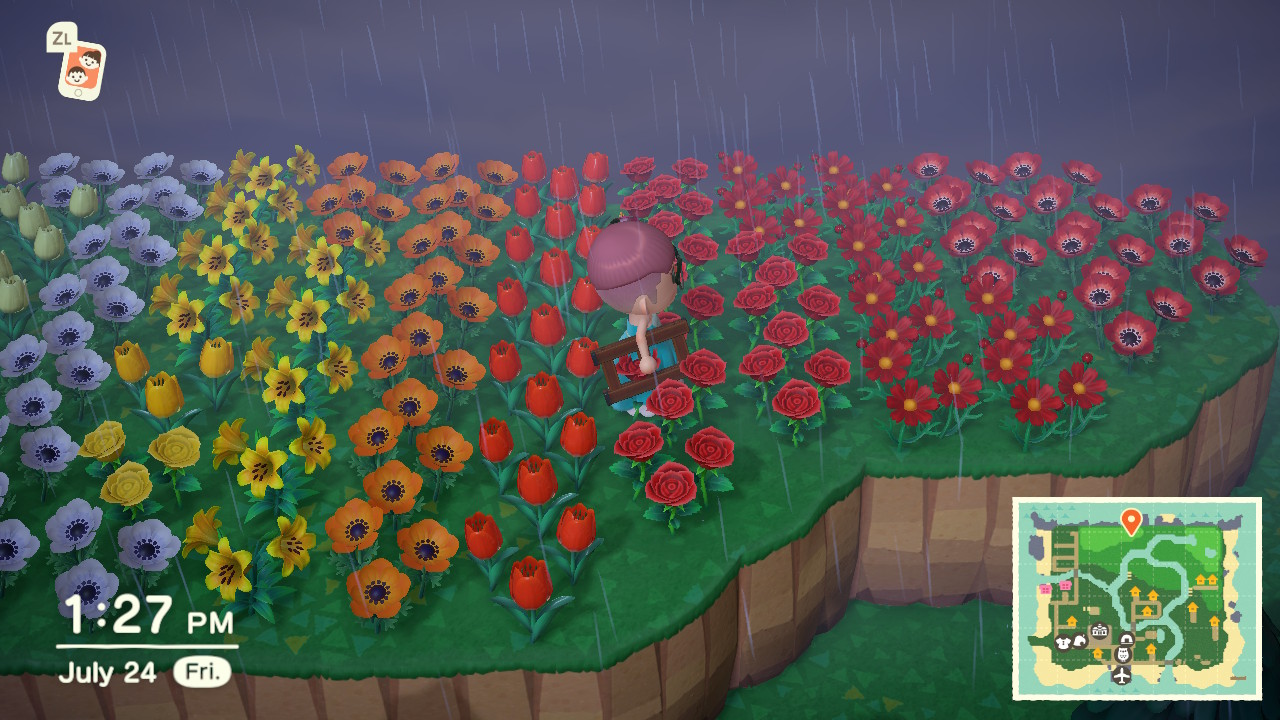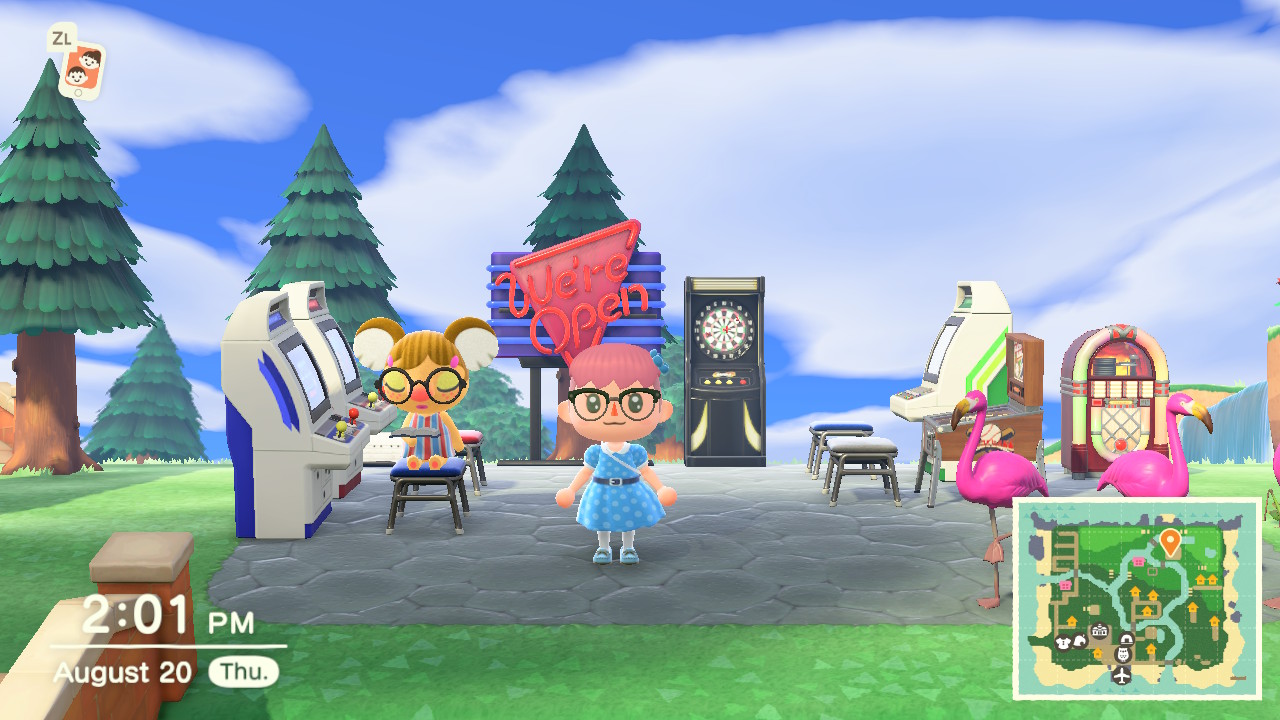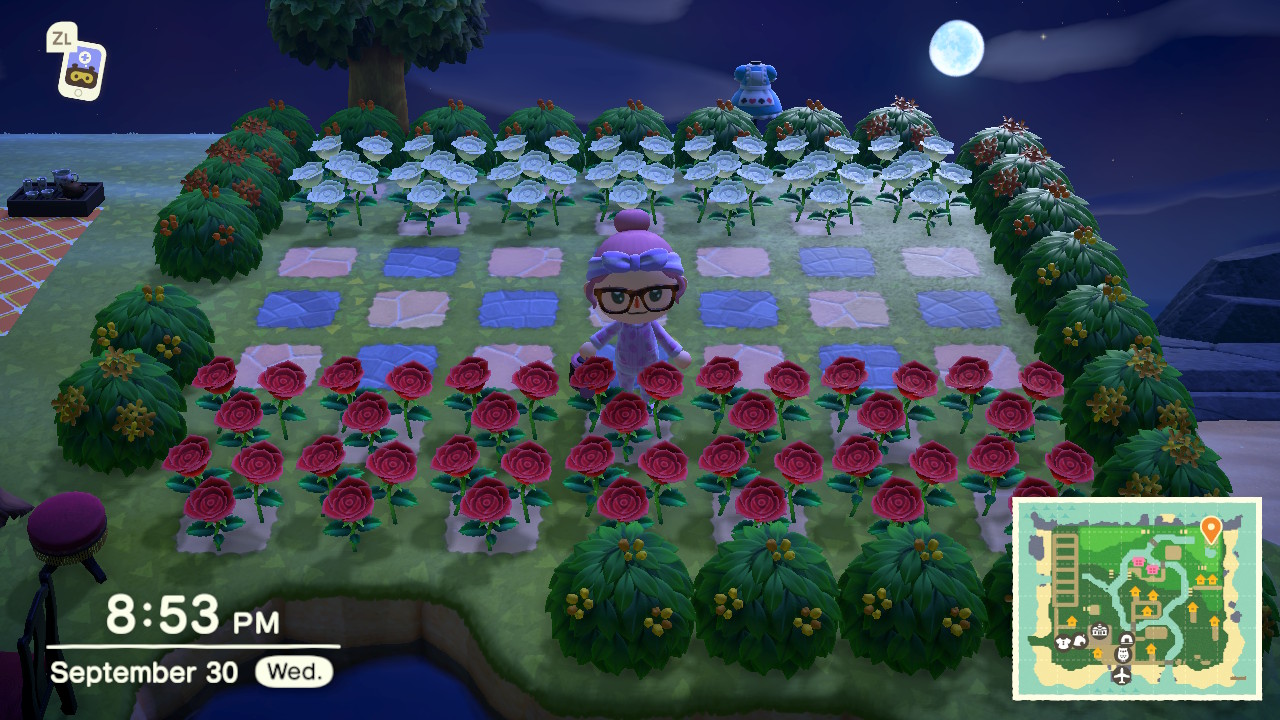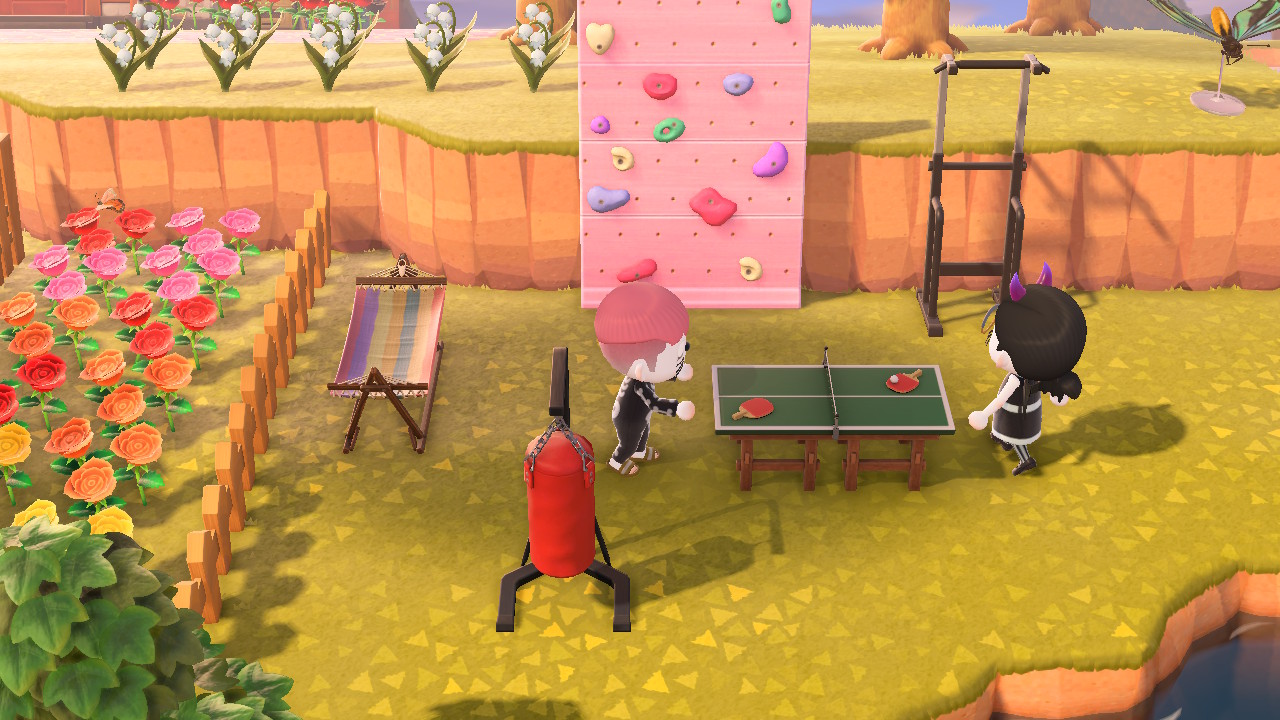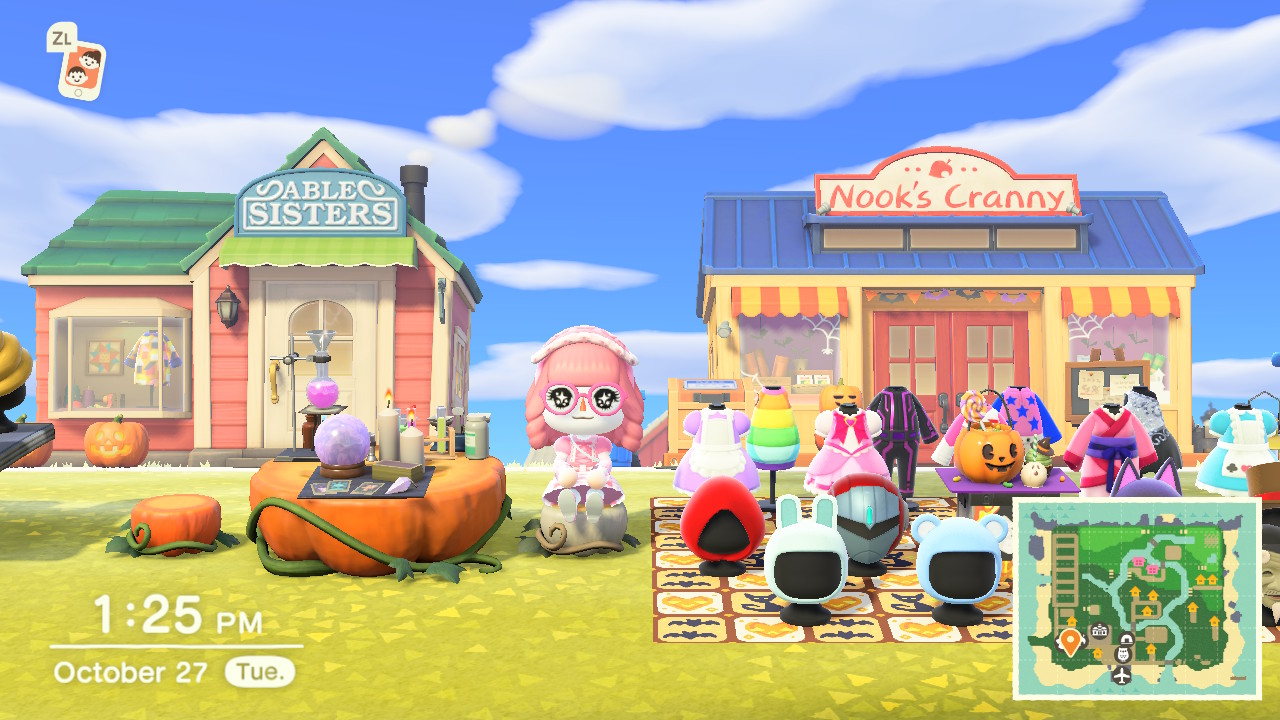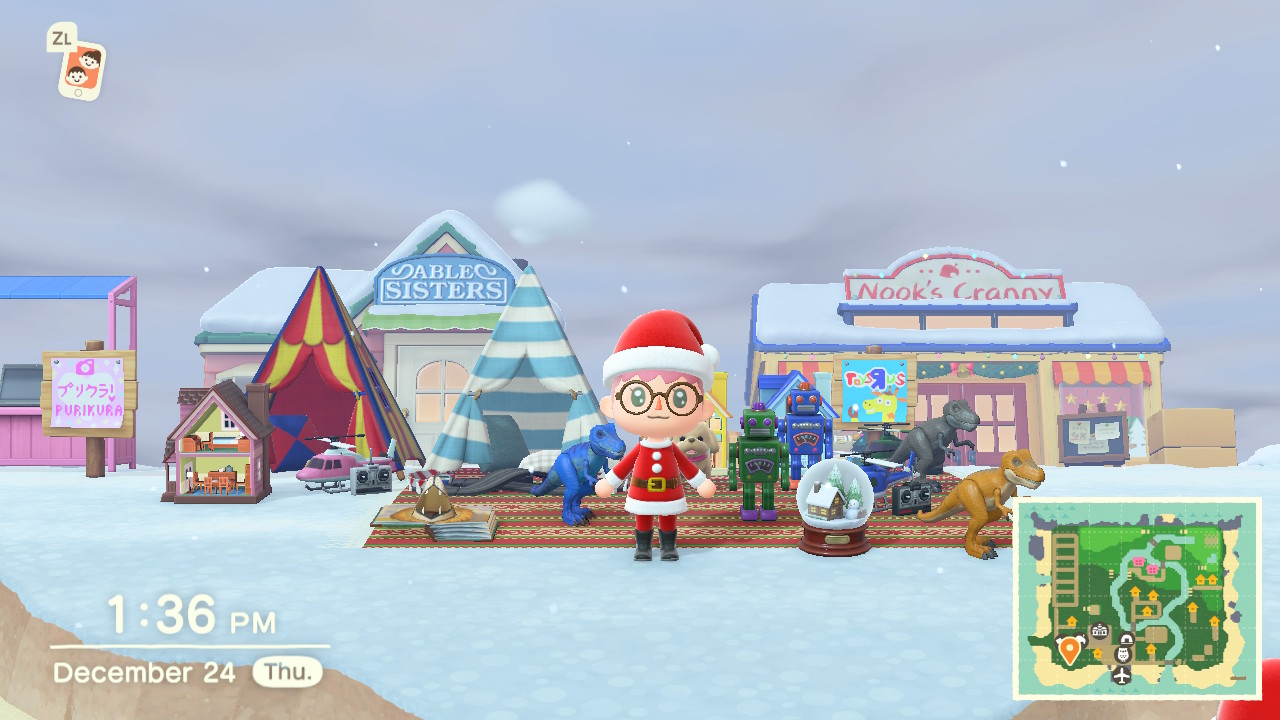 Villagers
Current Villagers
Name: Alice
Animal Type: Koala
Personality: Normal
Birthday: August 19th (Leo)
Initial Cathphrase: Guvnor
Other Catchphrases I've Given Her: Curiouser
Greetings: Let's Go!, Good Morrow, Twas Brillig
Alice is probably my favorite villager. I met her for the first time in Animal Crossing: Pocket Camp and fell in love. I went searching for her on mystery islands and tried to find her amiibo at a reasonable price, but I lucked when a friend randomly had her in boxes and I popped right over to scoop her up! (And it was lucky too, because my friend lives on the other side of the world and we just happened to be awake at the same time.)
Name: Cranston
Animal Type: Ostrich (Crane)
Personality: Lazy
Birthday: September 23rd (Libra)
Initial Cathphrase: Sweatband
Other Catchphrases I've Given Him: ACAB, Smuckers
Greetings: Snack Time!!
Cranton cracks me up. He's a little weirdo who makes friends with the bugs that live in his house. He's messy and snacks all the time. He's totally the type of friend I'd love to have for real. He was one of my first villagers to move in after I set down a couple plots for houses. I think I share the most personality traits with Cranston out of all of my villagers, except I'm not a big fan of bugs!
Name: Cyrano
Animal Type: Anteater
Personality: Cranky
Birthday: March 9th (Pisces)
Initial Cathphrase: ah-CHOO
Other Catchphrases I've Given Him: de Bergerac
Greetings: n/a
Cyrano is my resident Cranky villager but also surprisingly sweet. He's an old man through and through, but he's more like a kind grandpa than a cane shaking crank. I like to think of him as a retired old man who moved to Oliveland to live out his retirement in peace. He was my second to last village of my original ten to move in. I love to watch him clash with younger villagers. He's also a Pisces, like me!
Name: Kid Cat
Animal Type: Cat
Personality: Jock
Birthday: August 1st (Leo)
Initial Cathphrase: Psst
Other Catchphrases I've Given Him: Muscles, Mew
Greetings: Same hat!!, Sports!!
Kid Cat is a sweetie who was my initial jock villager. I felt so lucky to get so a great character like him! He can be a little self-absorbed, but somehow in the nicest way possible. After I got the Happy Home Designer DLC, I redid his house to look much more jock-like. He has a catcher's mitt for a chair and a giant baseball cap for a table.
Name: Marina
Animal Type: Octopus
Personality: Normal
Birthday: June 27th (Cancer)
Initial Cathphrase: Blurp
Other Catchphrases I've Given Her: Bubblegum, Froot
Greetings: Actually, My Name's Marina
Marina is adorable! I met her on a mystery island and had to invite her to Oliveland. It was also raining on the mystery island, so the first time I saw her, she was wearing a cute, pink raincoat and hat set. She was my firsdt Normal villager, and since her name is Marina, I tend to give her Marina and the Diamonds-related catchphrases and greetings. I also wish I owned her default sweater in real life.
Name: Marshal
Animal Type: Squirrel
Personality: Smug
Birthday: September 29th (Libra)
Initial Cathphrase: Sulky
Other Catchphrases I've Given Him: Fluffy, Tch
Greetings: What up, nerd?; Rebrand me, Bro!!
Marshal is my only Smug villager and he moved in when I laid down my first three construction kits. Marshal acts as if he's an influencer/actor and always talks about his previous roles and albums he's released. He tends to annoy most of the other villagers by being pretenious and oblivious, but I forgive him because he's cute. He means well, but he's just a bit stupid.
Name: Muffy
Animal Type: Sheep
Personality: Uchi
Birthday: February 14th (Aquarius)
Initial Cathphrase: Nightshade
Other Catchphrases I've Given Her: Frilly (She tends to take other villagers' catchphrases.)
Greetings: Hey baby hey baby hey, Goth Gang ♥
Muffy was my initial Uchi, and I felt double lucky to have both her and Kid Cat as my first villagers. Her gothic lolita look is perfect, and I am always sad to see her wearing anything that isn't goth, so I try to give her only goth-esque clothes. She cultiavtes a badass image, but she's actually really sweet on the inside.
Name: Portia
Animal Type: Dog
Personality: Snooty
Birthday: October 25th (Scorpio)
Initial Cathphrase: Ruffian
Other Catchphrases I've Given Her: Wan
Greetings: Fancy dinner party
Portia was my last villager to arrive. My friend was hanging onto her for me because I wanted a dog villager on my island, and she was in my top villager picks. I love her little suit, like she's an 80s business woman. For a snooty, she's actually pretty nice and tends to give gifts a lot.
Name: Judy
Animal Type: Bear Cub
Personality: Snooty
Birthday: March 10th (Pisces)
Initial Cathphrase: Myohmy
Other Catchphrases I've Given Her: n/a (She tends to take other villagers' catchphrases.)
Greetings: n/a
Judy was a total surprise when she showed up at my campsite one day. She was such a cute character, I couldn't pass her up! She was also my first Snooty, and I was so excited to have her, I talked to her too many times and made her angry. Her birthday is also the day after Cyrano's, and both of them are Pisces, like me!
Name: Audie
Animal Type: Wolf (Fox)
Personality: Peppy
Birthday: August 31st (Virgo)
Initial Cathphrase: Foxtrot
Other Catchphrases I've Given Her: Binch, Gaaay, Bae, Sweetie
Greetings: Can you believe?!
Audie is my resident Peppy villager. She reminds me a lot of Jonathan Van Ness from Queer Eye, so I often giver her catchphrases and greetings related to him. She was invited to my island when my husband encountered her on a mystery island. She wants to be an idol/popstar and always talking about practicing singing and dancing. I'd love to be able to see her five a concert on the island.
Previous Villagers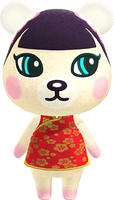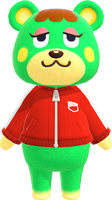 I don't have a lot to say about the previous villagers: Pekoe came from a mystery island and I bought an Agnes amiibo card after seeing her in a video and thinking she was cute. After I kicked them out, I gave them jobs on the Happy Home DLC so I could still see them sometimes. Charlise was one of my original ten villagers. I thought she was a huge bitch lmao. Something about her expression and her attitude made me hate her. I guess everybody has one AC character they can't stand.
Outfits
I had a lot of fun with outfits, especially around my first Halloween. Here's a small sampling below. (Right click + open in new tab to see them in full size.)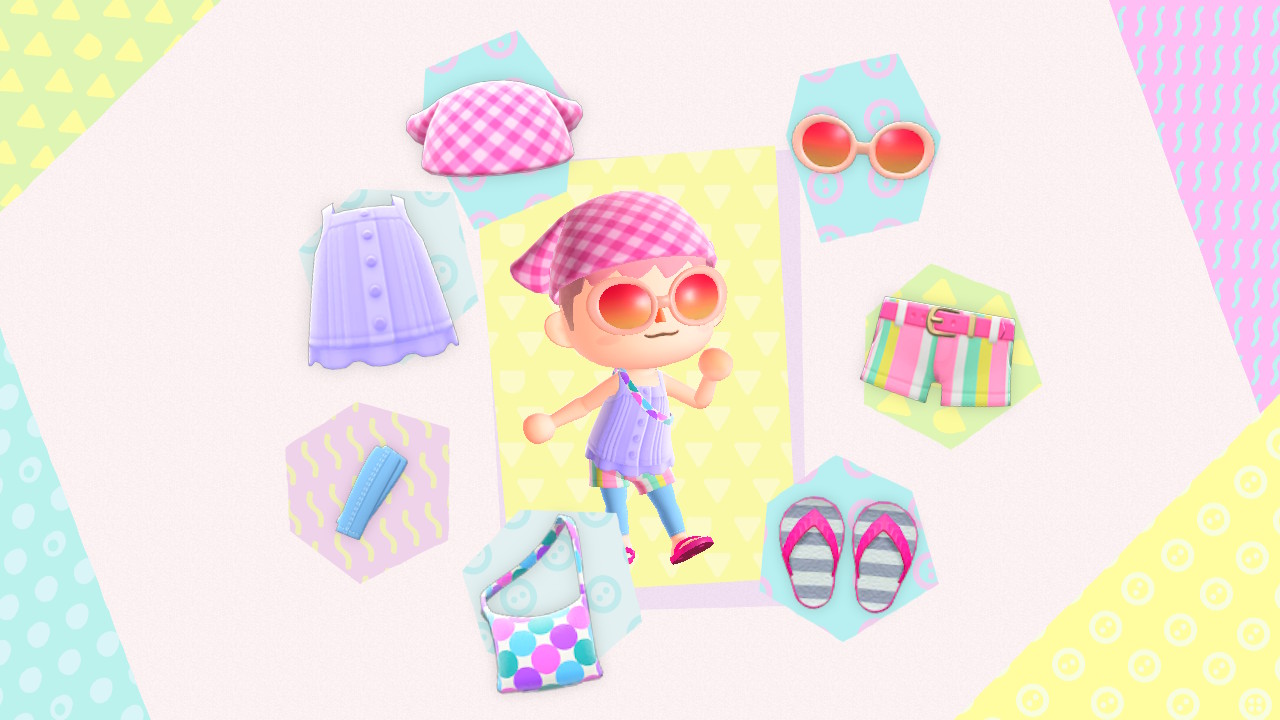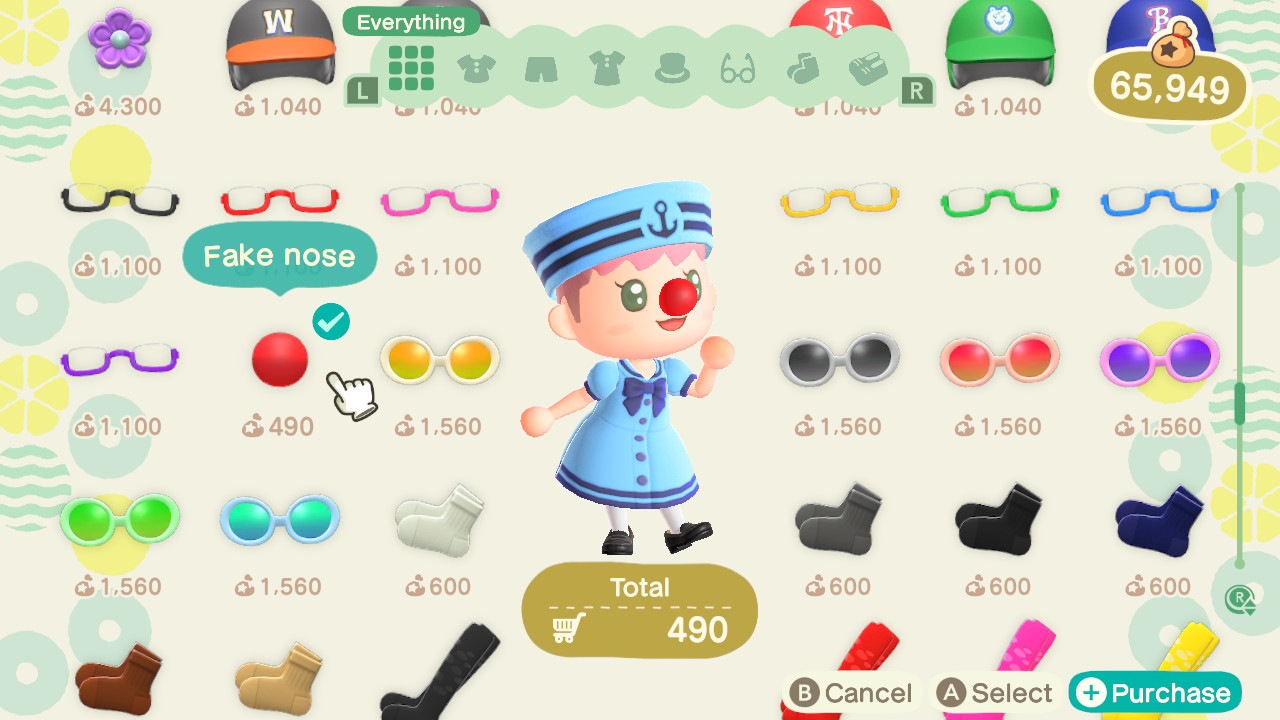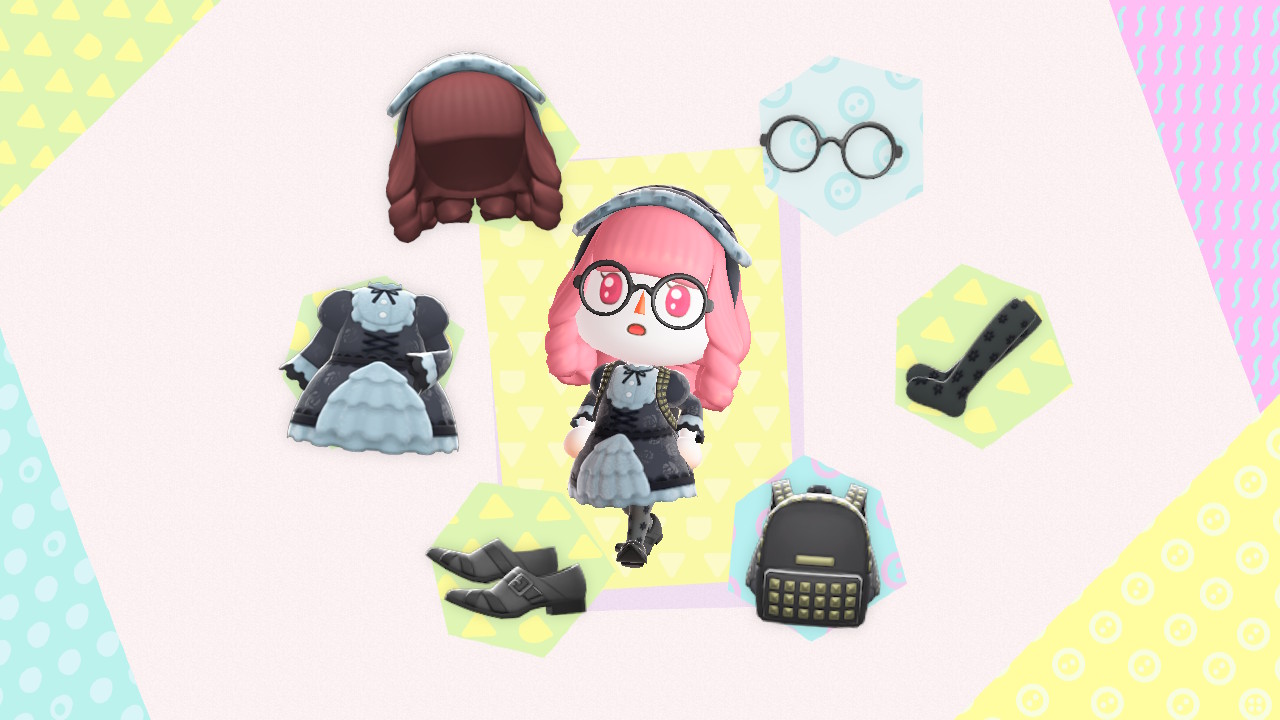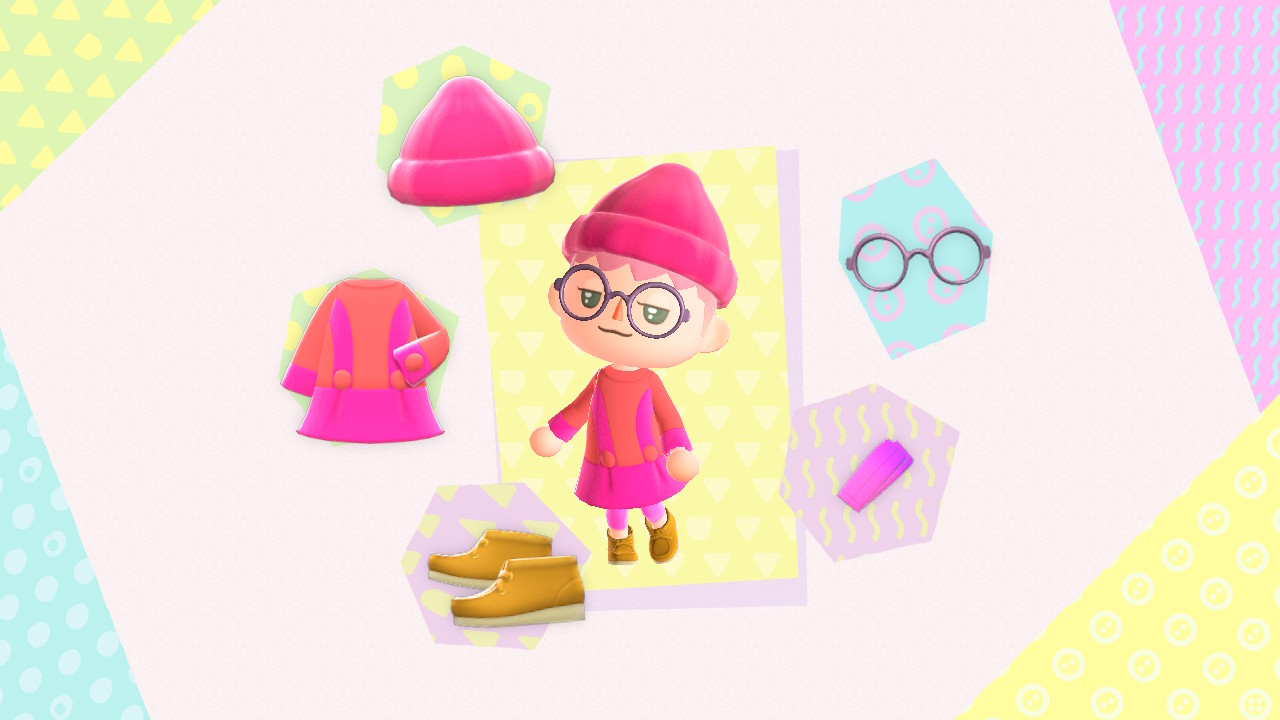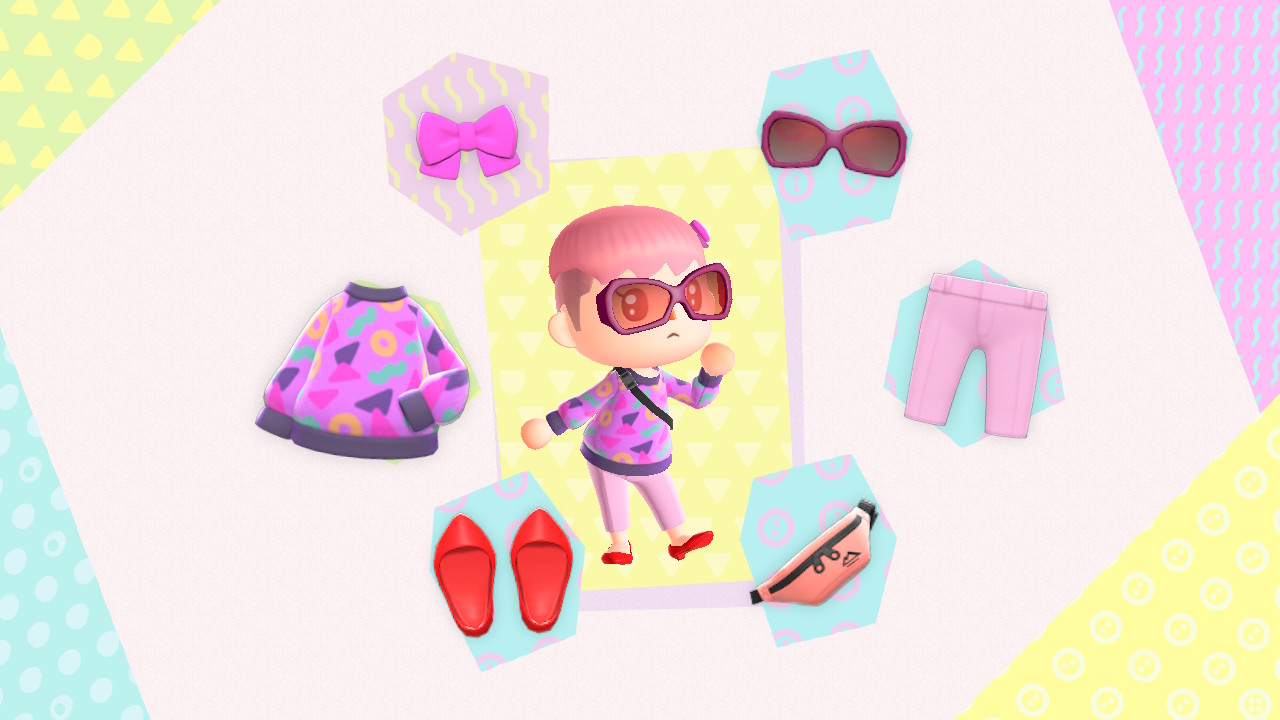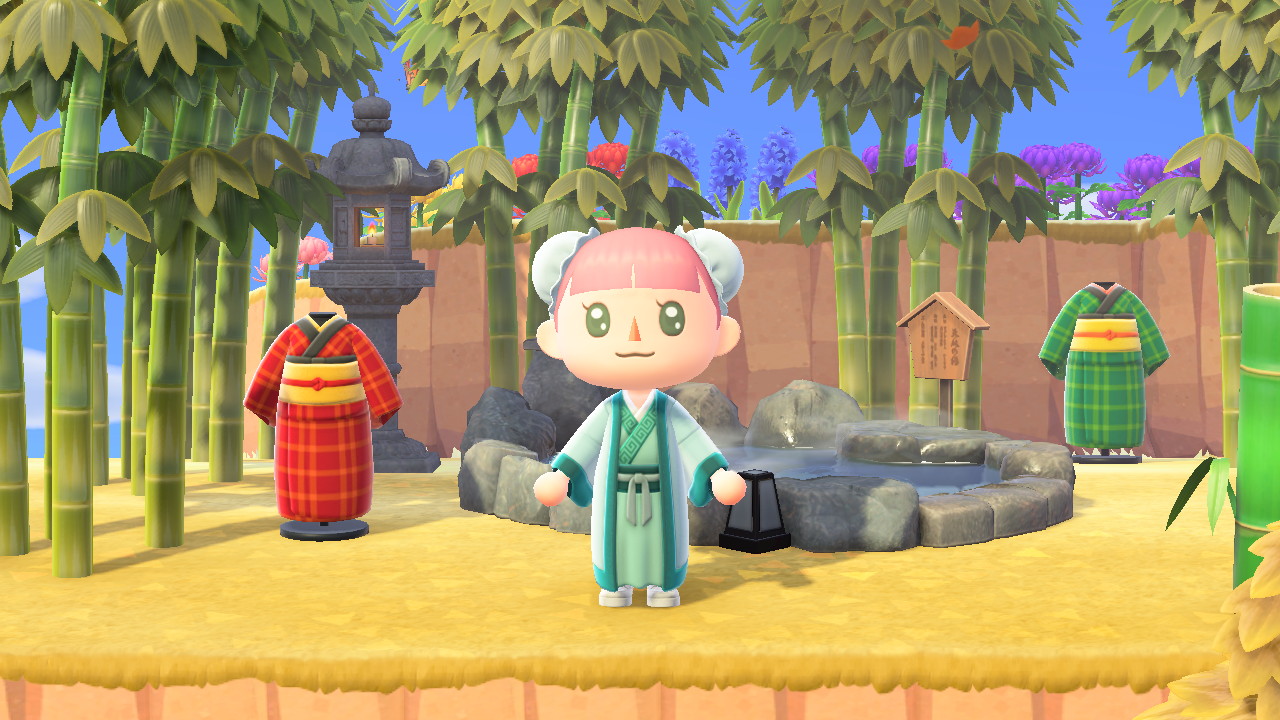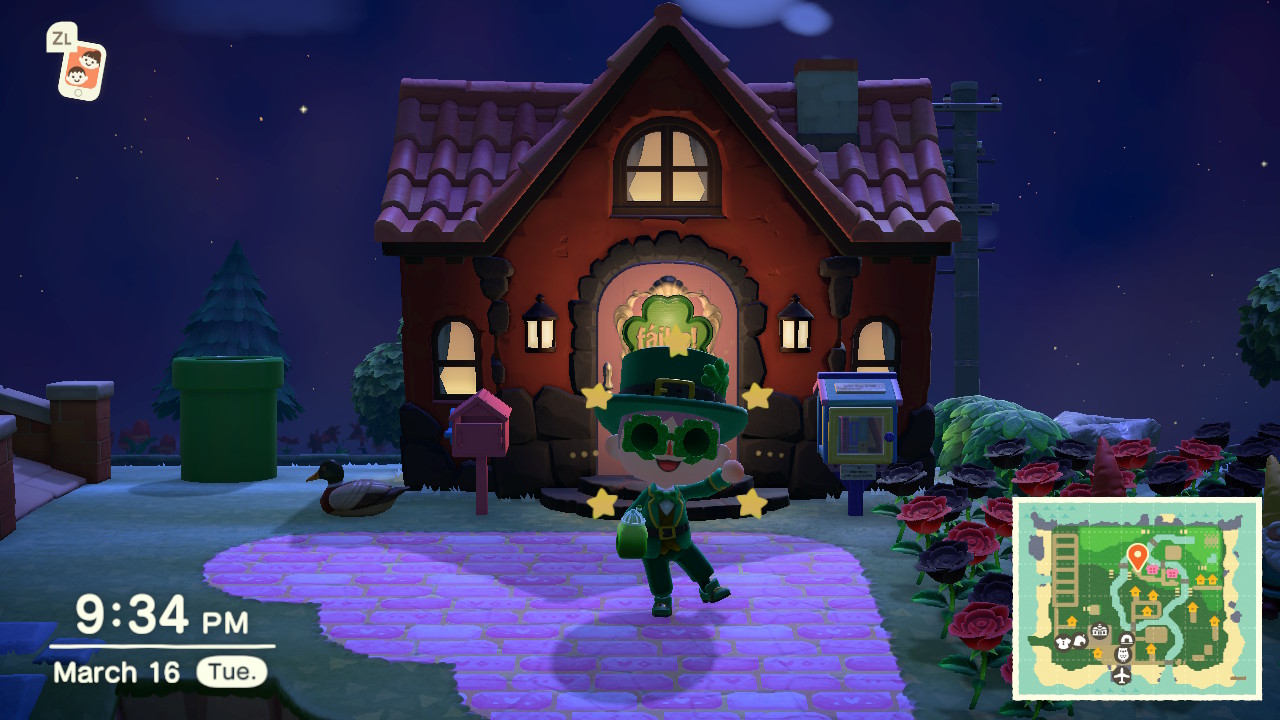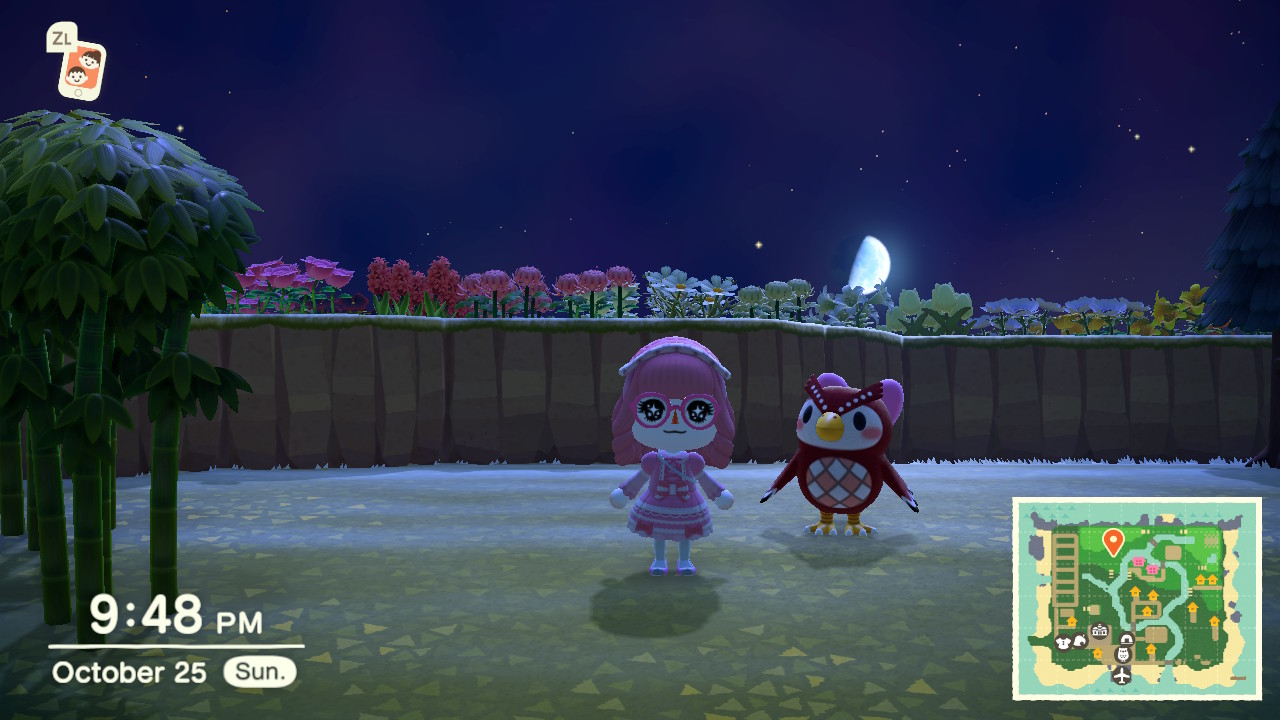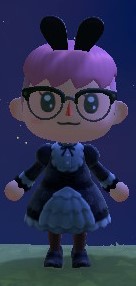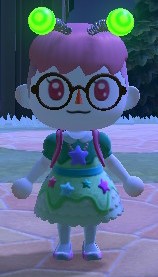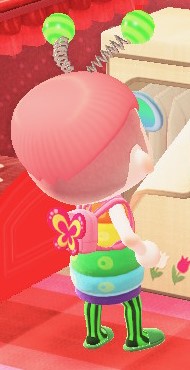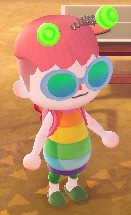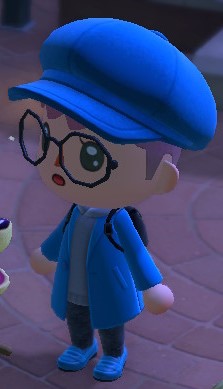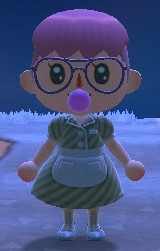 Island Stats
Native Fruit:


Native Flowers: Windflowers


: 70/73

: 78/80


: 43/43


: 70/80
Sea Creatures: 39/40
Funny Stuff
And just some funny screencaps to round things out. (Right click + open in new tab to see them in full size.)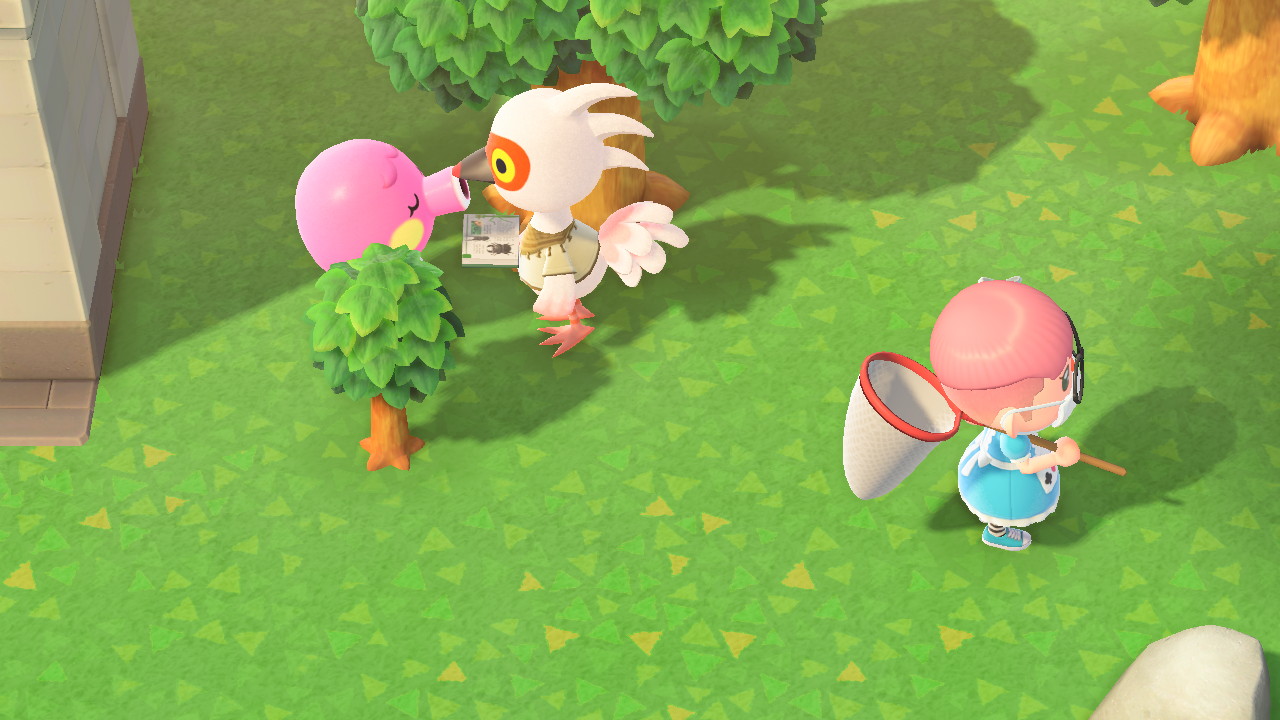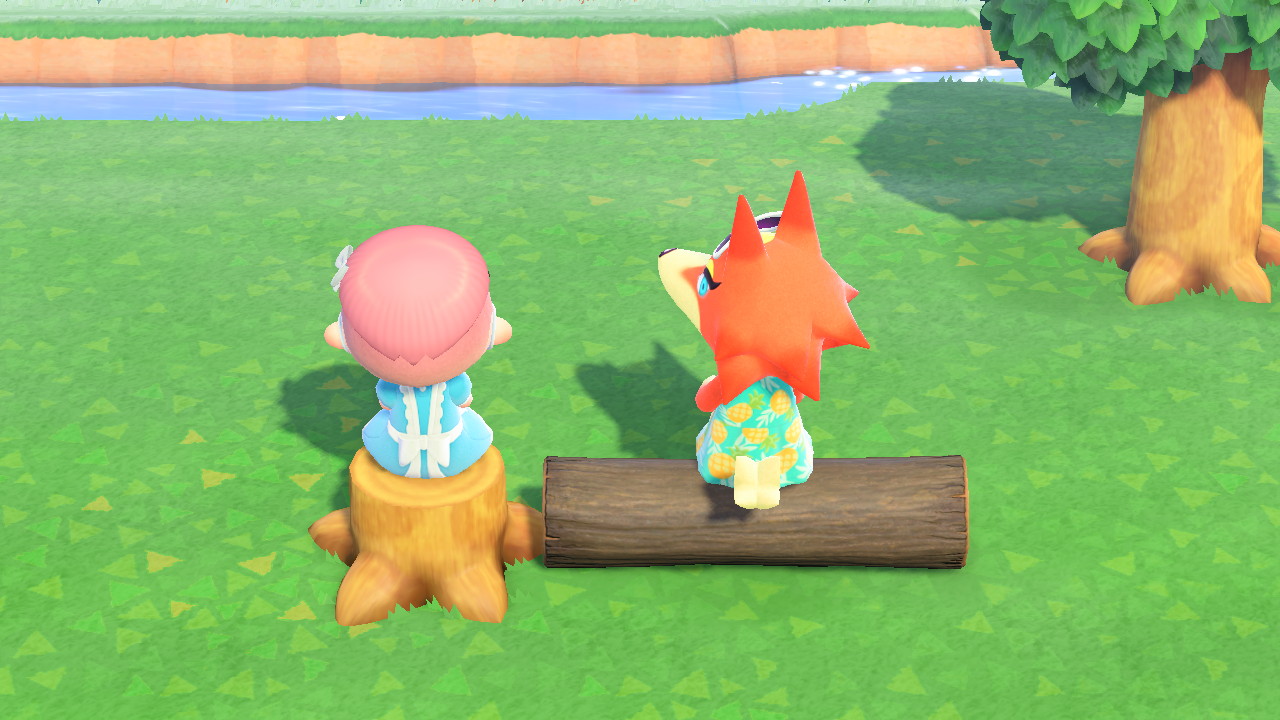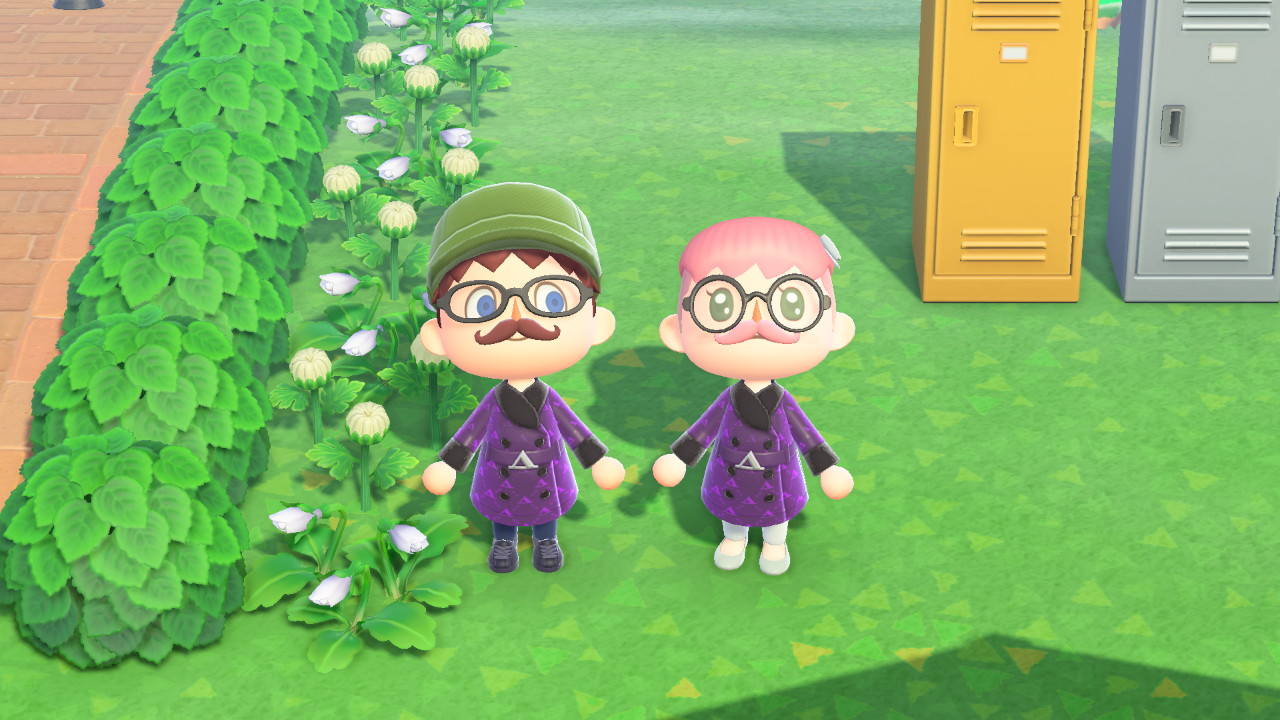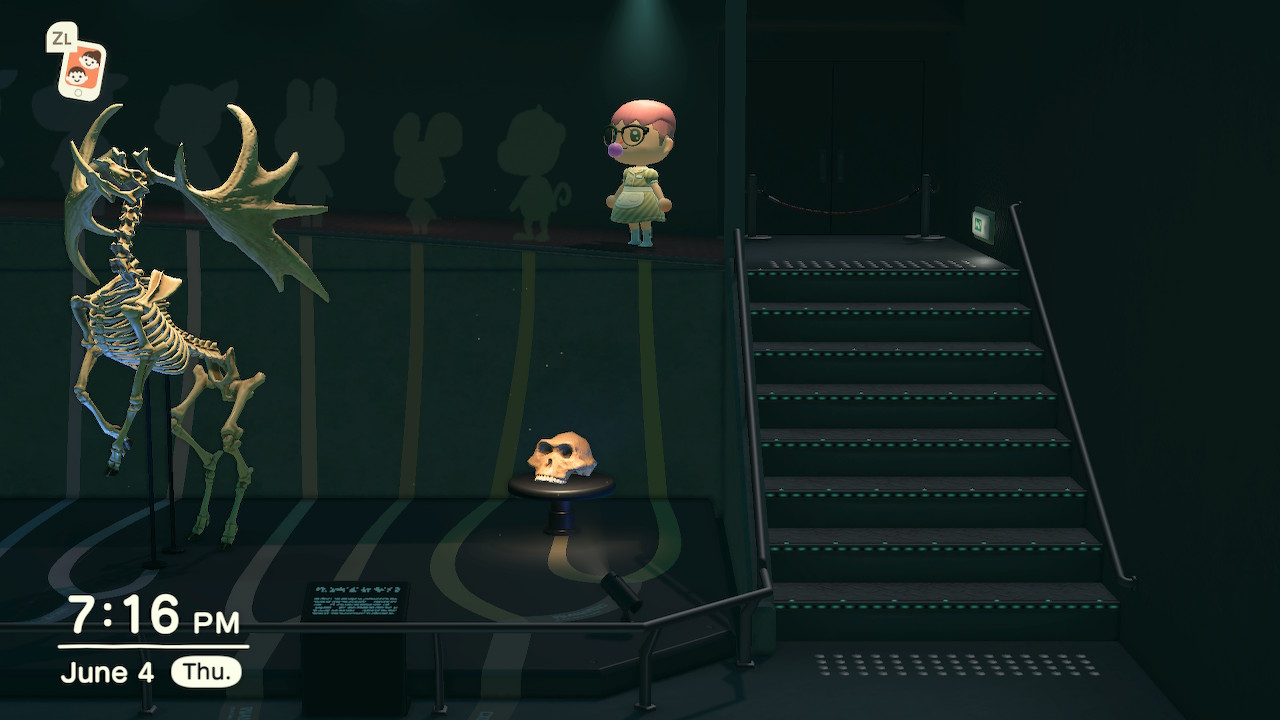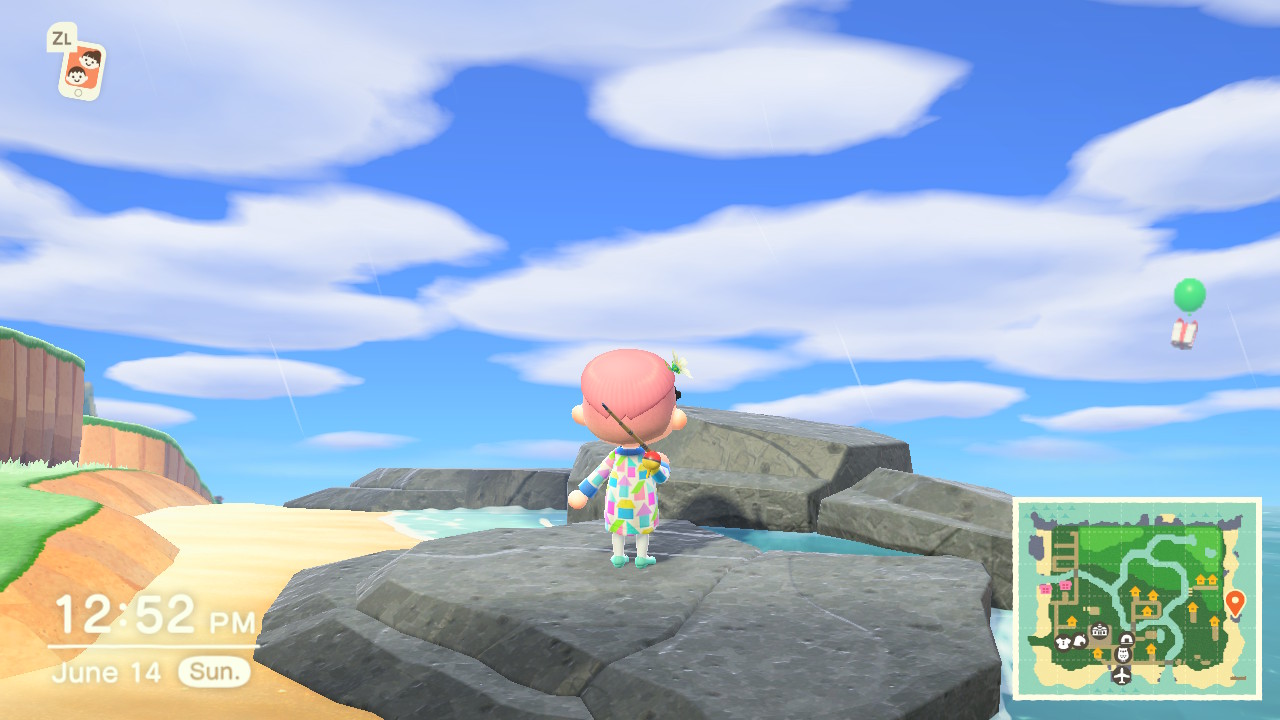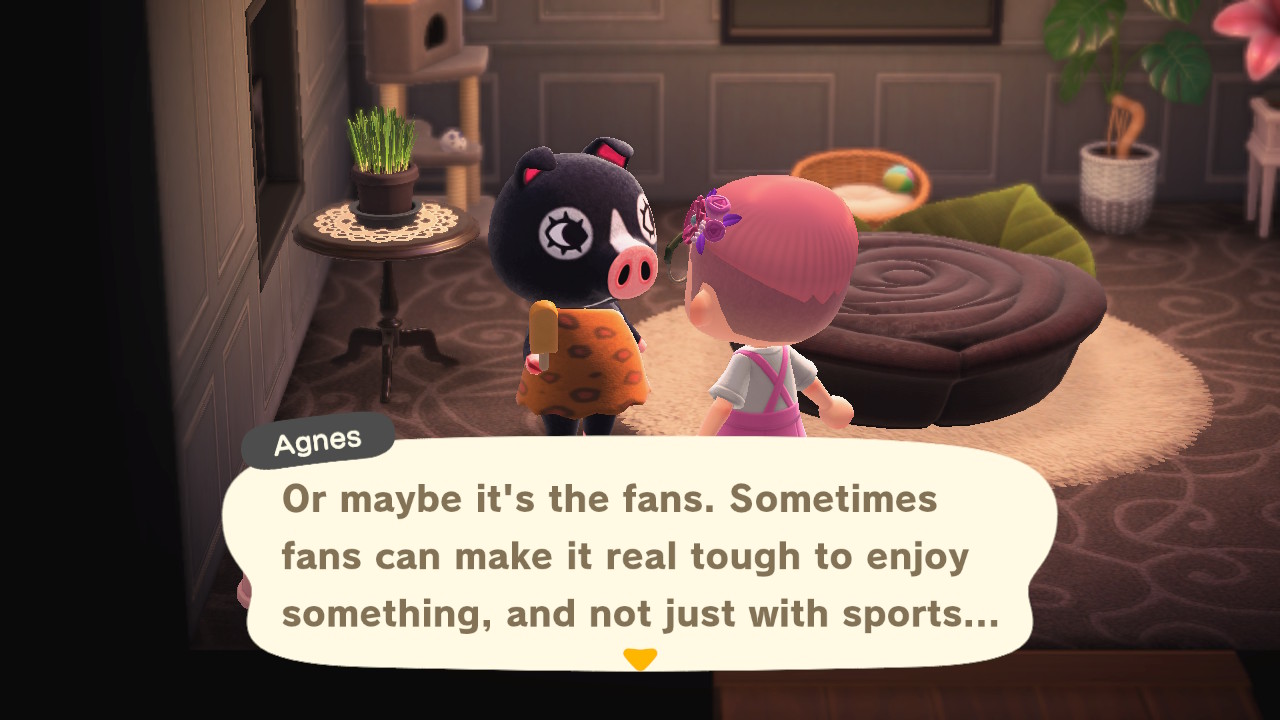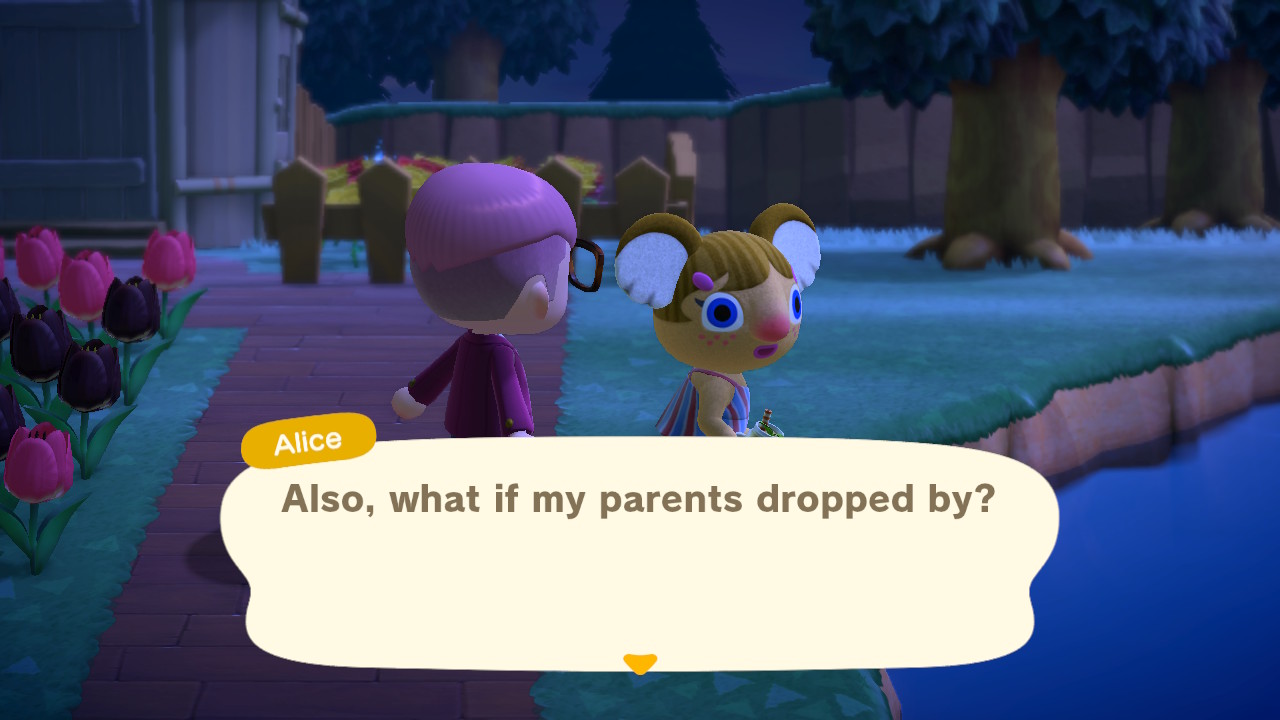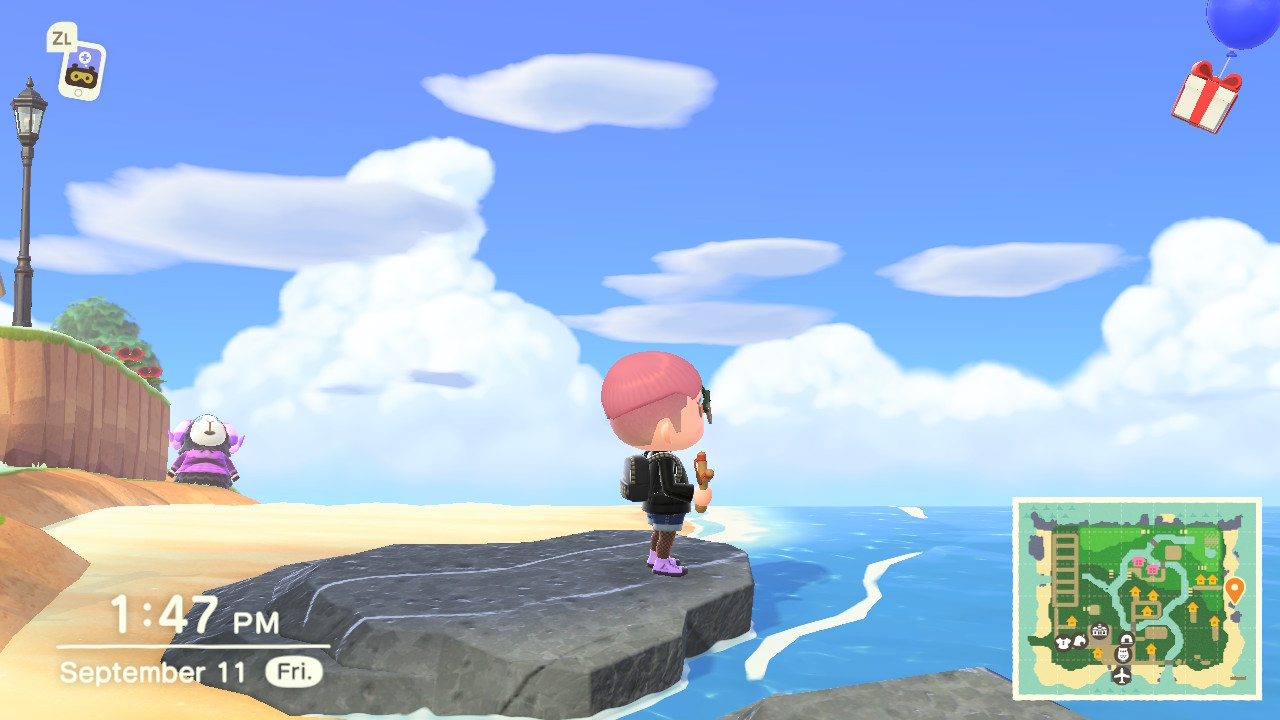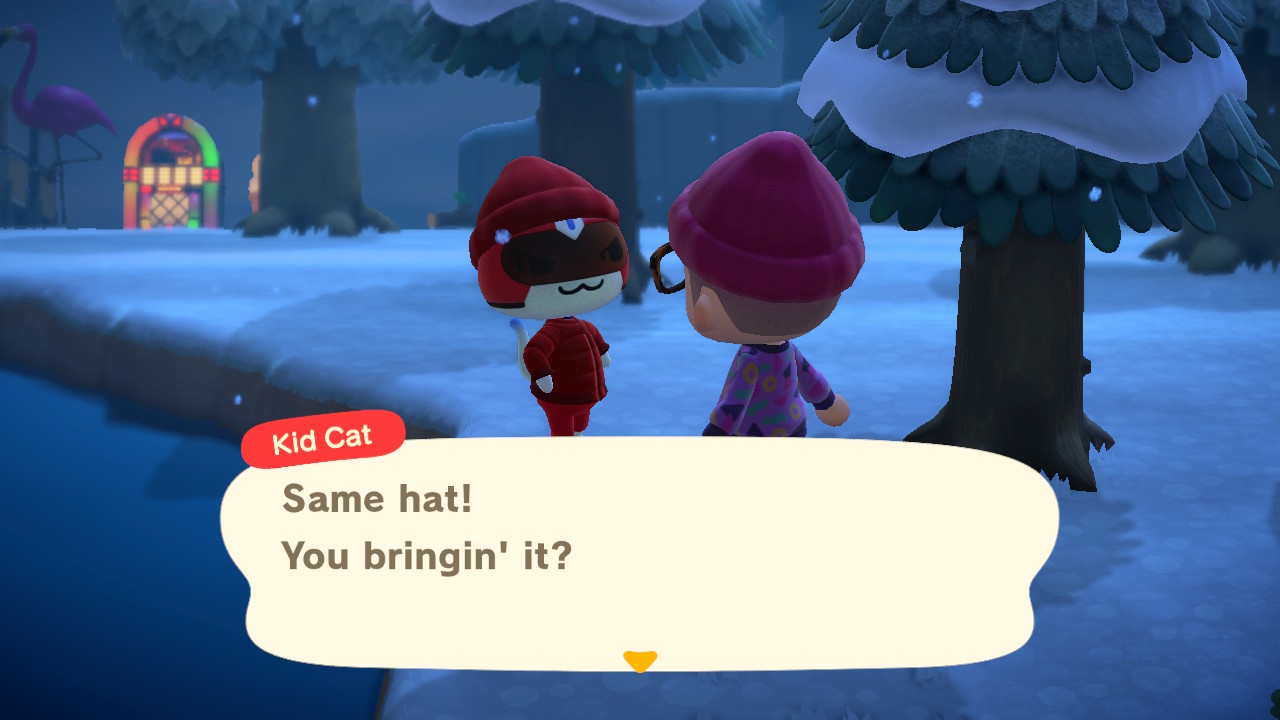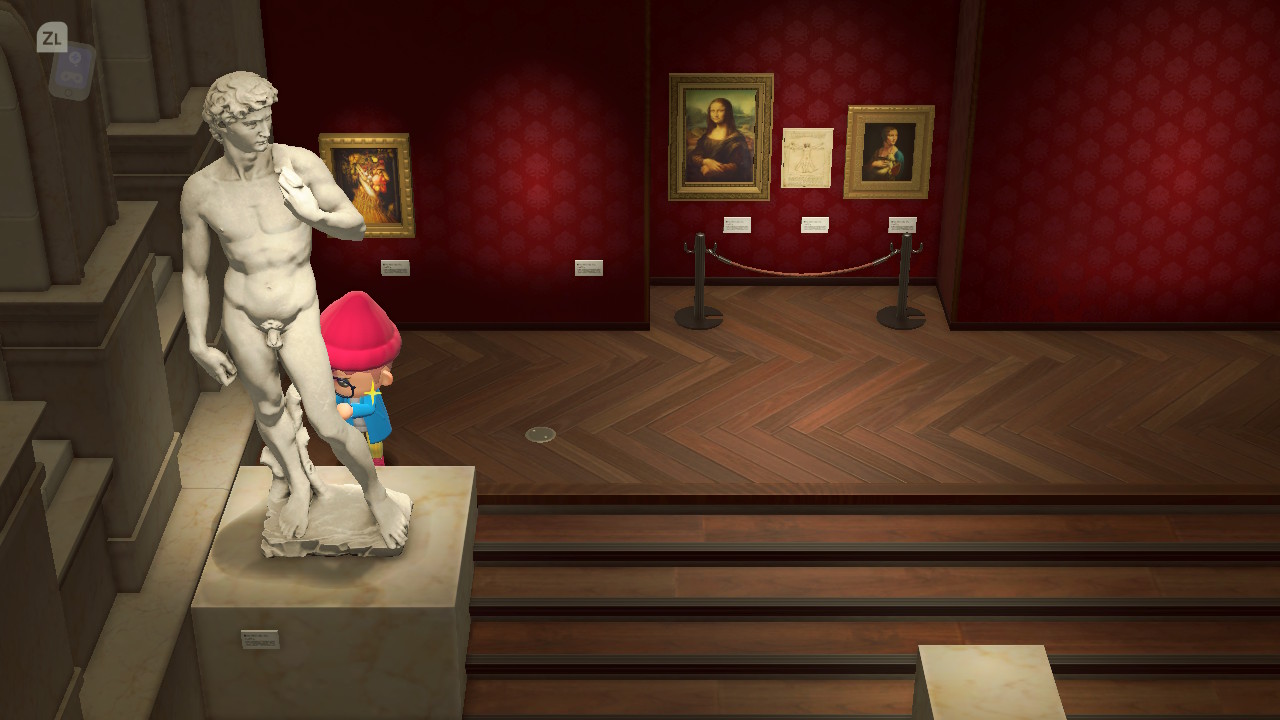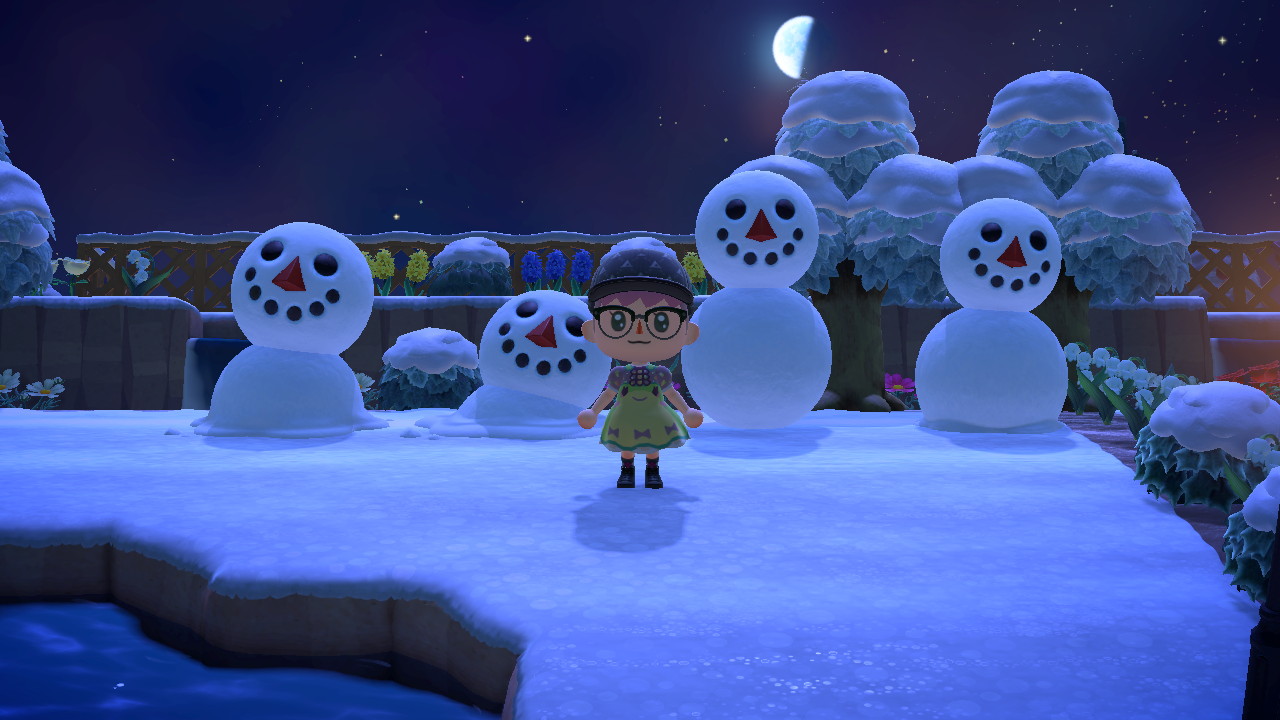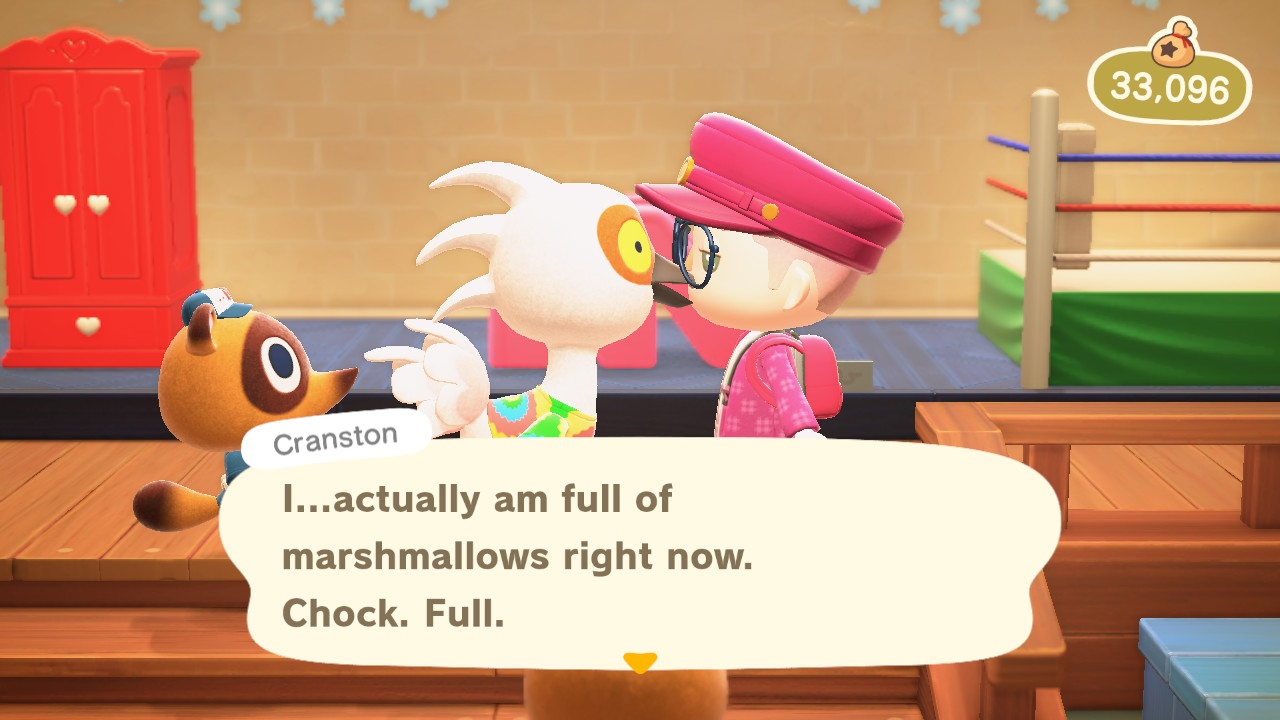 AC Links

Thank you for visting! Goodbye!
back
template by
eggramen